These past few weeks have truly been rough for me. I desire so much for my dreams and goals to come to past quickly, but that is not how life works. With that being said I've noticed I have an issue with being patient. I'm skilled in many things, so when I create something and it doesn't kick off the way I want it too, it discourages me. In my mind, I don't understand why something that I took so much time on and focused so much on the details, that the product decides to not kick-off!
I'm having a hard time trying to get back to my norm. I'm starting to feel burnt out from my job, just to hear "Lauren you're not "hustling" enough" Honestly I hate hearing that word now "…Hustling." That's all I hear these days! Me hustling to get the things that I need/want is driving me insane.
I believe that what's for me God will allow me to have it without the midset of trying to be a hustler. Honestly, I'm not the hustling type. That's just not who I am. Don't get me wrong I believe in hard work, but I also believe in working smarter and not harder.
Note: This page contains affiliate links, which means that if you buy something using one of the links below, I may earn a commission.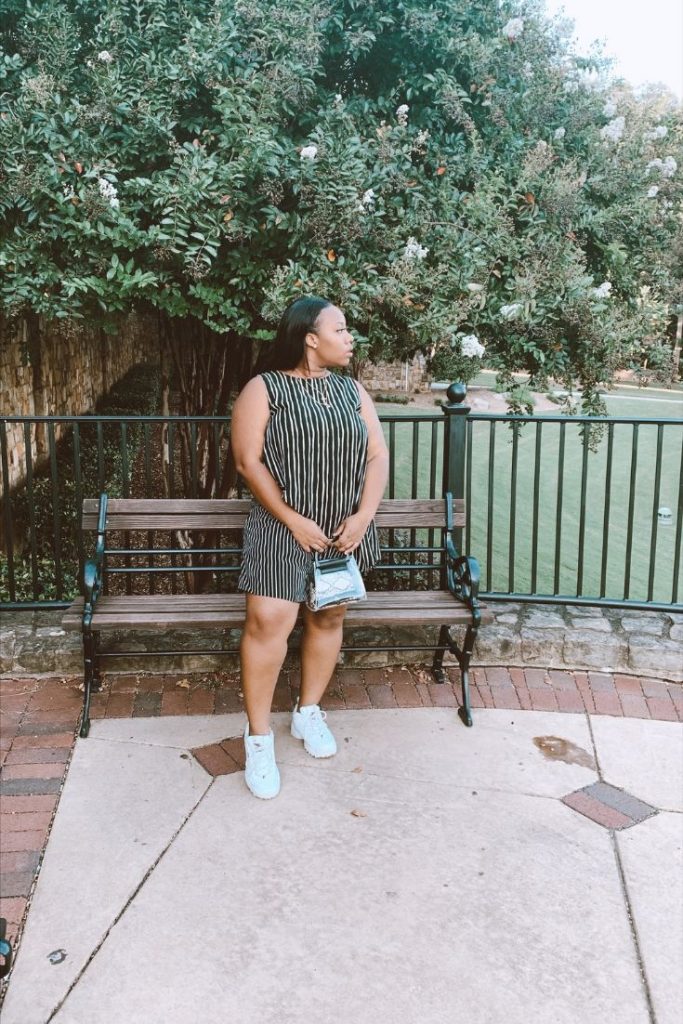 I really need some time to get away and clear my mind. I had plans to do so in Flordia for Labor Day weekend, but then this CRAZY SLOW hurricane, Dorian, decides it wants to ruin all of that. I'm surely in need of a mental cleanse.
My mind is everywhere!! But with all this going on, I'm doing my best to stay afloat. So on today's blog post I will reflect and share my personal goals and plans for September. Also, the things that are coming to AsSeenByLauren.com, and a brief fashion report.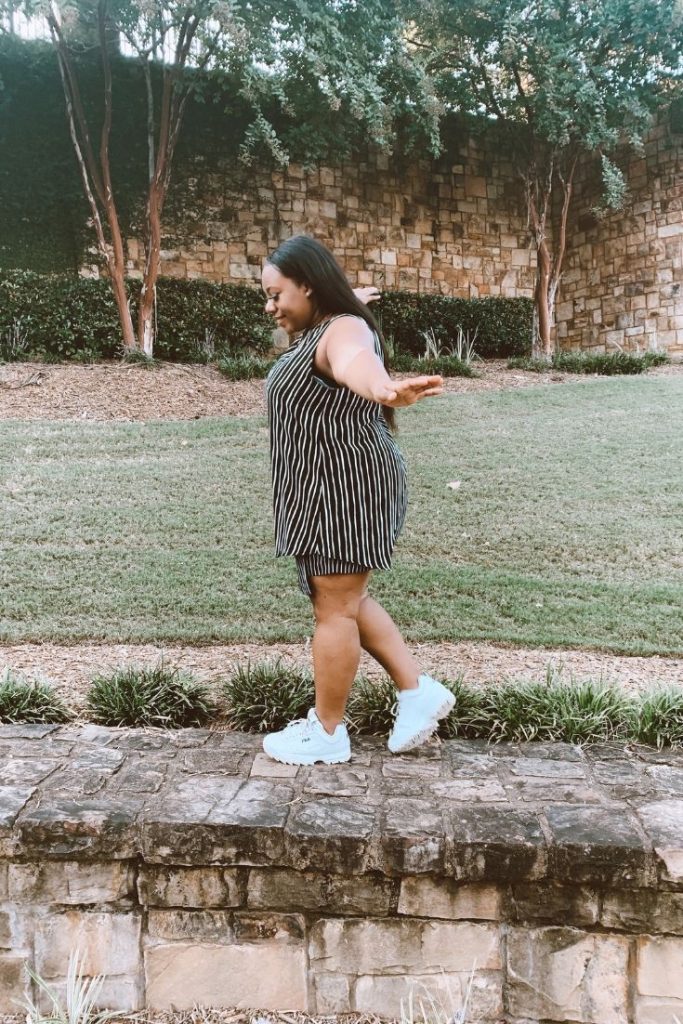 FASHION NOTE
Yall Fall season is near and dear to my heart!! The time has come for me to get out my sweaters, boots, and cardigans. Fall is my type of weather. I'm so excited because I get to layer my outfits. I am thinking about trying out a lot of plaid looks this fall, in my opinion, is timeless. Also, I want to try out more neutrals look with jeans.
I tried to get into bright neon colors this past summer, but honestly, I didn't like it. The whole neon fashion look didn't work out for me personally. On a previous post, I expressed How To Wear Neon Clothing In 2019. But personally I didn't feel as if neon fit into my style.
TREND REPORT: According to the September's fashion issue of Vogue Magazine these are the current trends: Multipurpose Knit Wear| Suits | Animal Prints | Embroidery
**Related Post: August Plans and Goals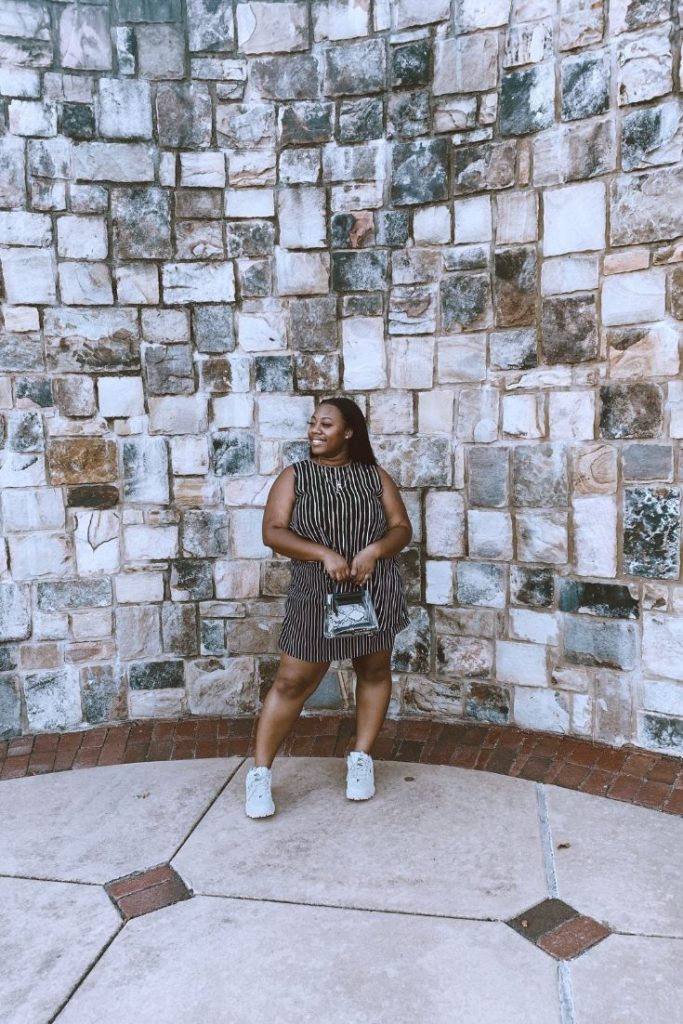 BLOG NOTE
Overall, I am excited to see where AsSeenByLauren is going to go. I've received a lot of attention concerning my blog, and how much I've encouraged and influenced many different women. In the process of it all, I'm learning a lot more about this industry. Defiantly on how to navigate through it without getting taking advantage off.
I am in the first year of my blog which is considered foundation year. This foundation year has been ROUGH don't get me wrong. But I keep pushing forward and I'm learning a lot. I super excited for all the amazing opportunities that this blog will lead me to.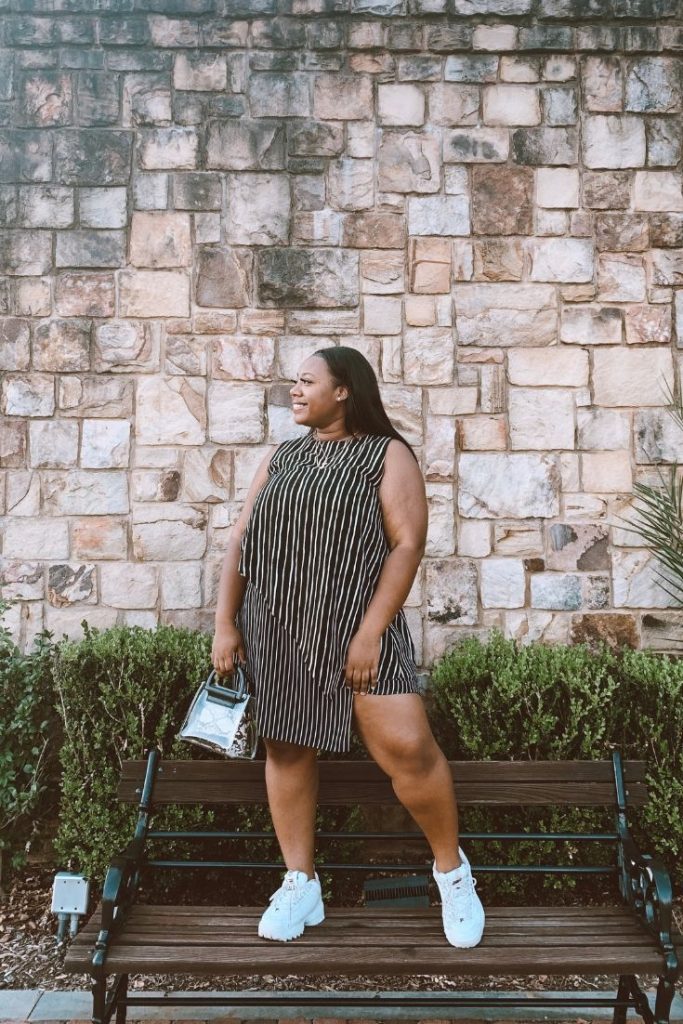 PERSONAL NOTE/ GOALS
For the month of September, my focus is on self-care. Allowing God to grow and mature me according to His blueprint for my life. I'm also focusing on growing my traffic for both my blog and social media accounts. Along with reaching out to brands. Pitching them and praying that one of them bites. I desire to work on not being discouraged when I don't get a response to something that I'm hoping for.
Also, I will be actively working on my long-distance relationship with my friends. When I moved away from Valdosta it' has been hard to connect with my friends. I'm also trying to focus on growing a positive relationship with Aunt with I currently work for and live with. I have been making the choice to talk things out with my aunt. Though as a teenager I never spoke to anyone about anything that was bothering me.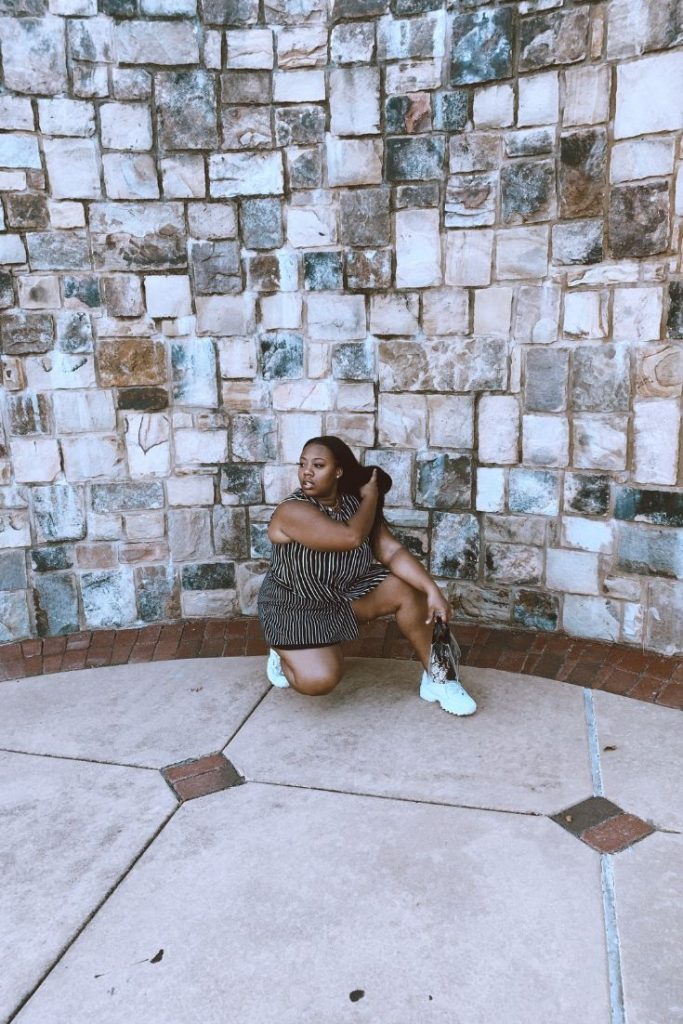 Growing up I was told to stop being weak with all that crying. So with that information, I would bottle everything up. I didn't want someone to see me as this weak girl, who couldn't handle anything. But that was the wrong thing to do. For me allowing myself to feel things and to cry it out is the only way I could handle things. Because letting all that frustration bottle up just made things worse for me.
When I came to Christ I learned that it's ok to be vulnerable and showing emotion when something bothers you. I also learned to not stay in that emotion as well. To shake it off and go through the process of getting better and moving forward.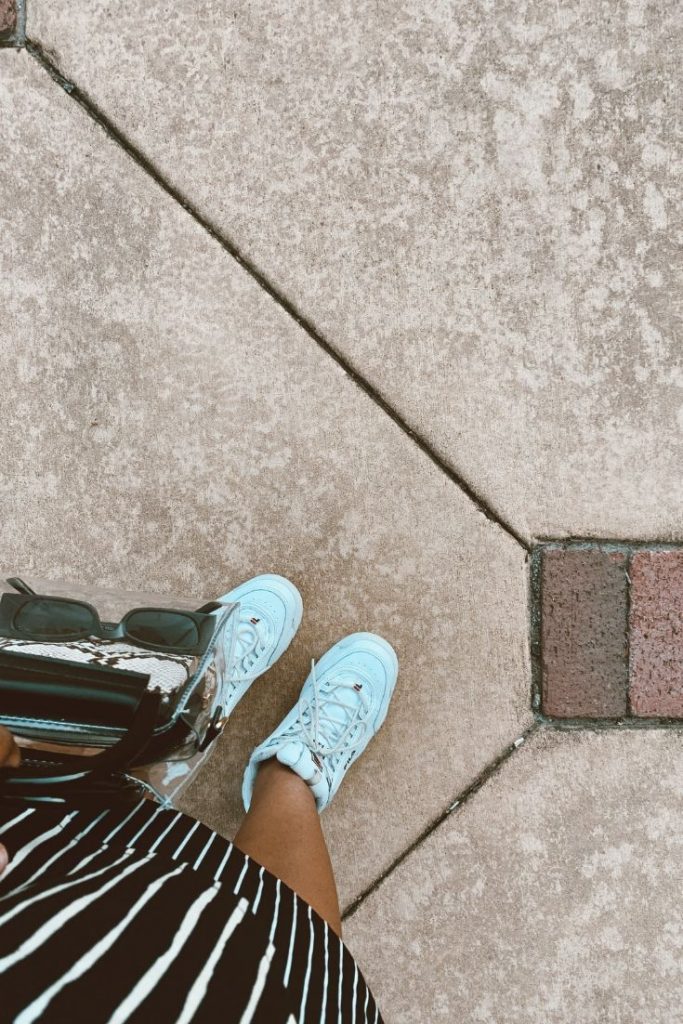 This is definitely something I'm still working on as an individual. I'm excited to see my growth in a few years.
Here are a few of my goals that I will be working on:
Self- Care
Reaching Out To Brands.
Being patient with myself
Connecting With My Long-Distance Friends
Growing A Postive Relationship With My Aunt
Pitch 2 to 3 brands each month- even when they don't response-KEEP GOING!
Take 10-20 minutes just for myself only. No blog, No social media, just me!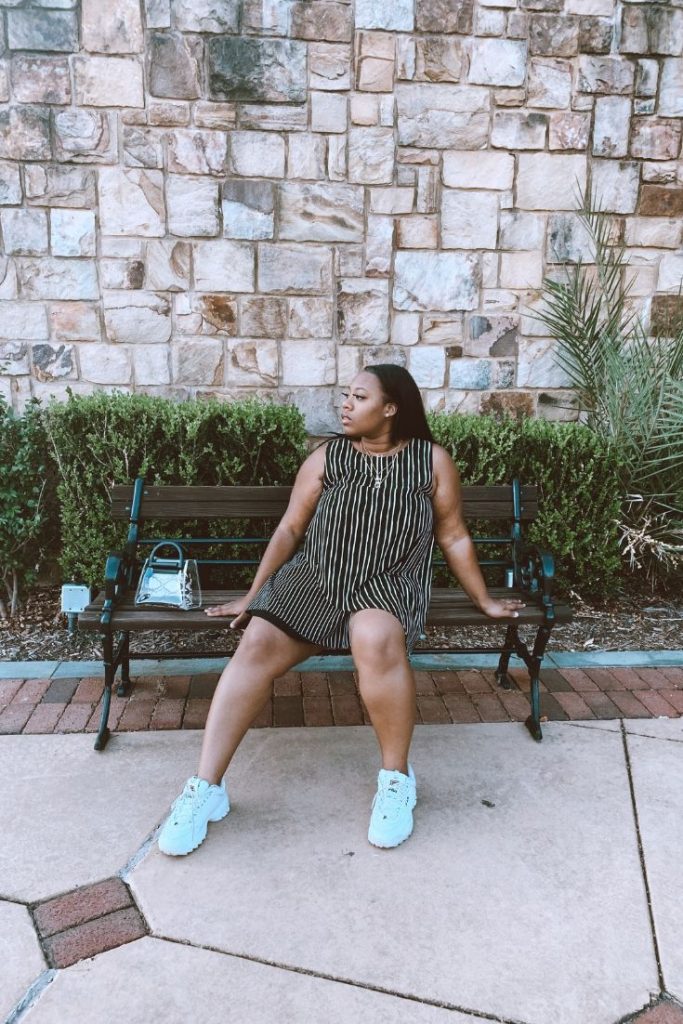 Shop This Post

WHAT ARE YOU LOOKING FORWARD TO THIS MONTH?
Share with me in the comment section. Let's talk!!
Thank you so much for reading and don't hesitate to like and comment. Please make sure you subscribe to my newsletter. Let me know what you wanna see in the future on the blog! I am here for y'all!
Also, don't be stranger on social media. Check me out on Facebook and Instagram