It's New York Fashion Week (NYFW) and the bloggers didn't come to play, but SLAY!! Looking at all the street style photography from NYFW so far has really encouraged me!! But some of the best looks I've seen so far are the MonoChromatic looks. Some of you may ask "What is a Monochromatic Look?" Well…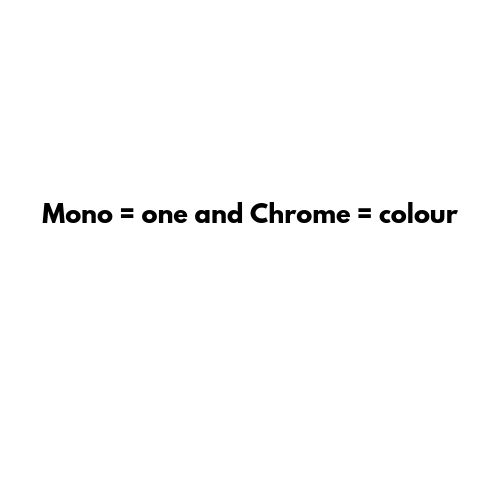 So a Monochromatic look would be an outfit styled using ONE color! Monochromatic looks are always a favorite look of mines, especially in this time of year. If executed well, dressing monochromatically can be a real head-turner.
Monochromatic looks are always best in the Fall and Winter because layering one color can look so amazingly beautiful. I'm all for pairing the same color sweats with heels or sneakers. Opposed to going for the usual nude or flesh-toned colors, I have really been loving deeper shades of brown these past couple of months as well as purple!
Now purple is not one of my go-to colors as far fashion goes, but purple is a great color for an awesome monochromatic outfit. I opted to pair these purple pants with this purple tank which was a match made in heaven. And can you believe it was thrifted! If you want to figure outlaw to make the most out of your monochromatic looks, check out these tips!
Note: This page contains affiliate links, which means that if you buy something using one of the links below, I may earn a commission.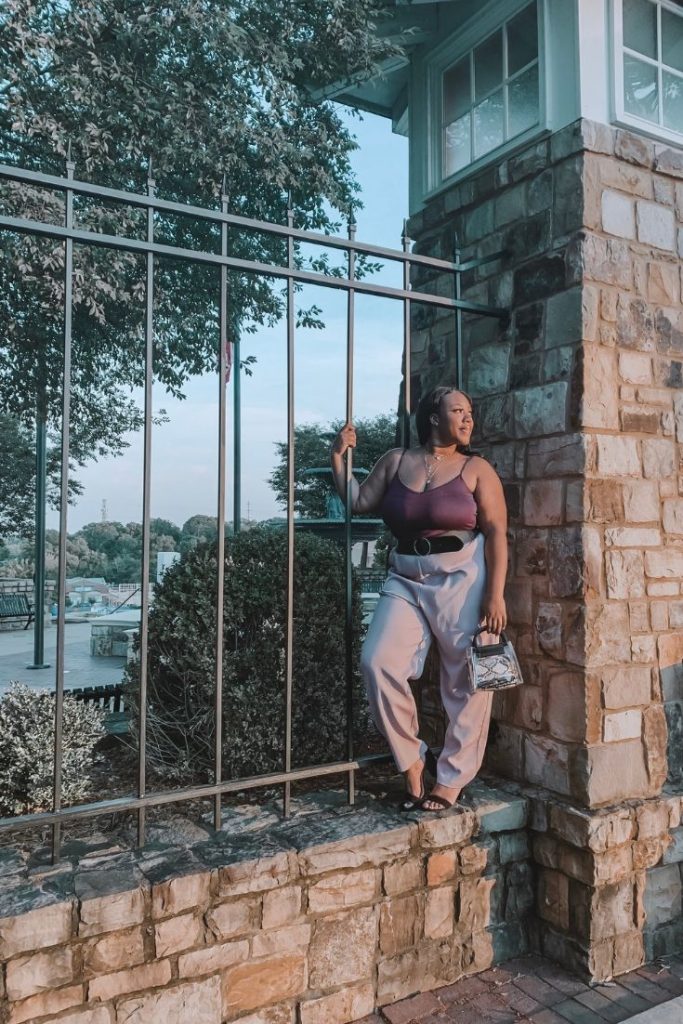 MonoChromatic STYLE TIP #1 – DIVERSITY IN TEXTURE
Typically when someone pulls off a monochromatic look we go for similar fabrics. I just love how with this look all the fabric is different but compliment each other so well. From the cord pants against the silk tank top, it just makes for the perfect combination.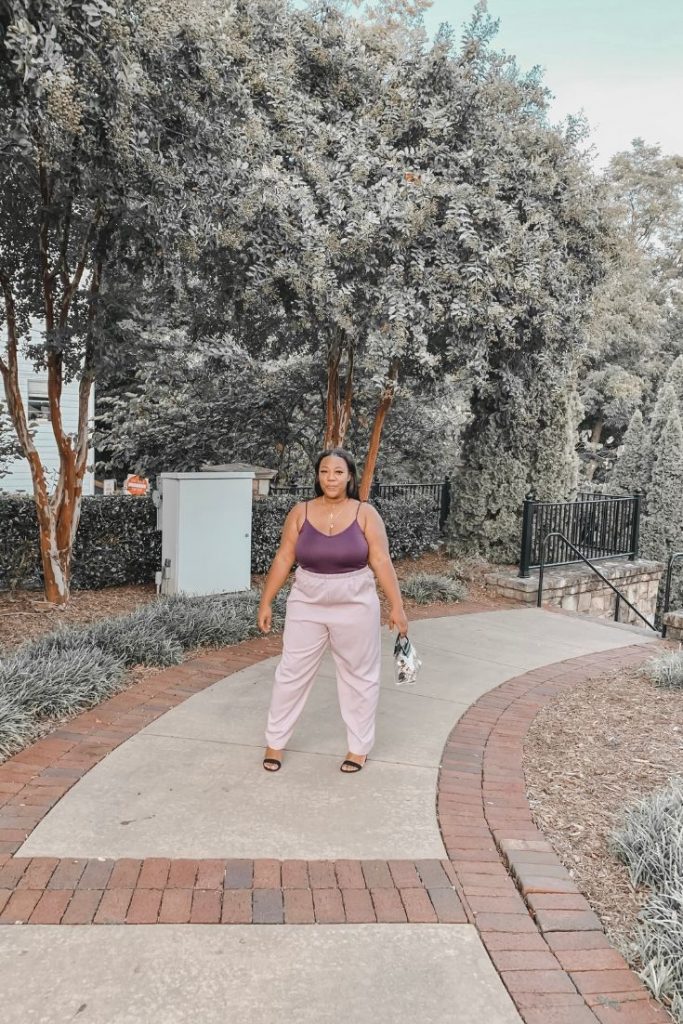 MonoChromatic STYLE TIP #2 – SAME COLOR, DIFFERENT TONES
Instead of going big and just choosing the exact same color for monochromatic looks, pull colors that are the same color but different tints, shades, and tones. The lavender pants against the deep purple tank added some contrast to the monochromatic look without making it look as flat.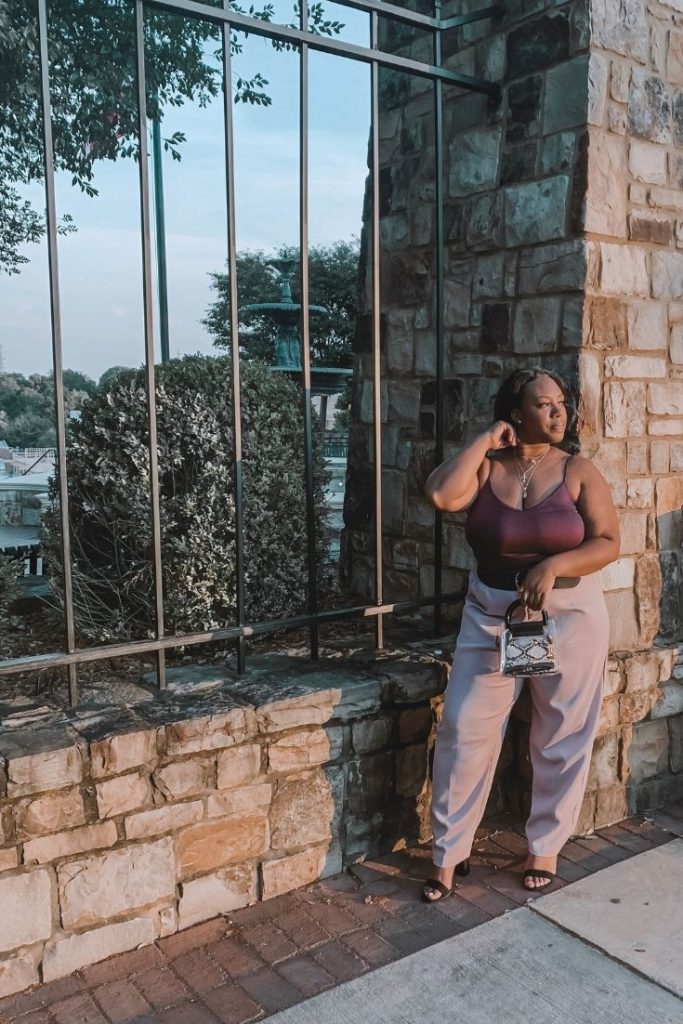 MonoChromatic STYLE TIP #3 – PLAY WITH SHAPES TO ADD INTEREST
Wearing the same shape can be dull and uninviting. A loose tee with loose pants is cute but may not be as dynamic as you want. Play with different shapes to add more interest to your monochromatic looks.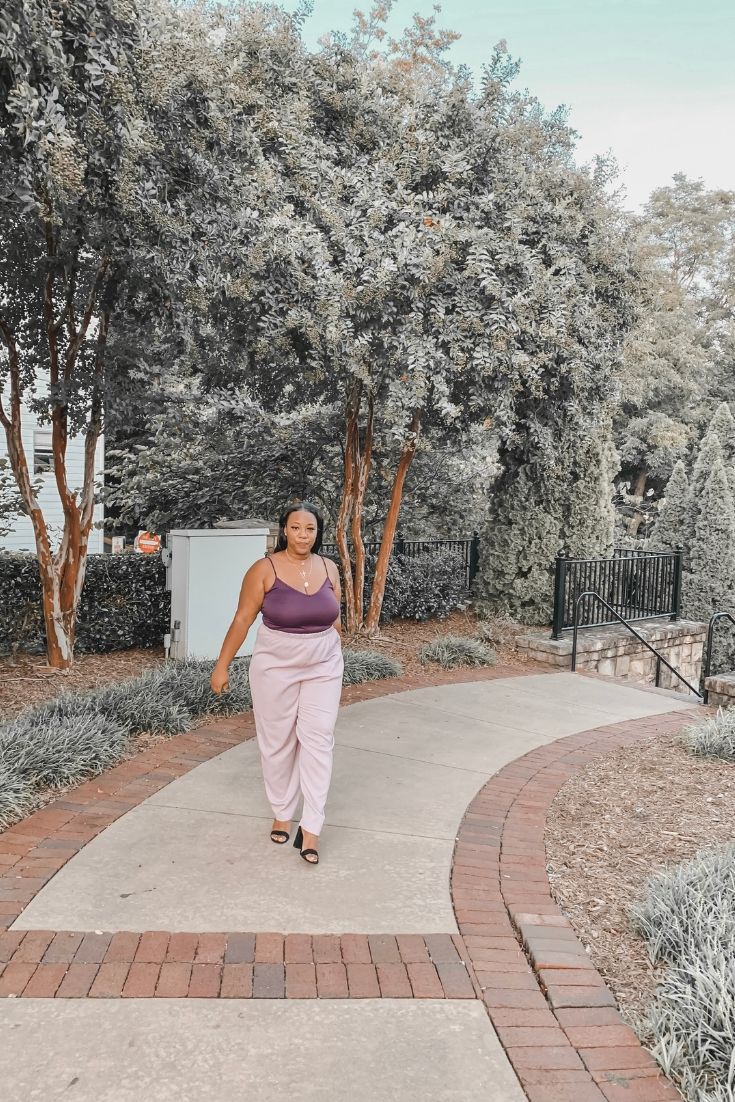 This look was really fun to put together. To tie it all together I added my favorite black block pumps and gold accent jewelry. I'm excited to style more monochrome looks for the Fall. If you want to see more looks like this please let me know in the comment section.
**Related Post: IN-STORE CARDIGANS THAT I'M LOVING FOR FALL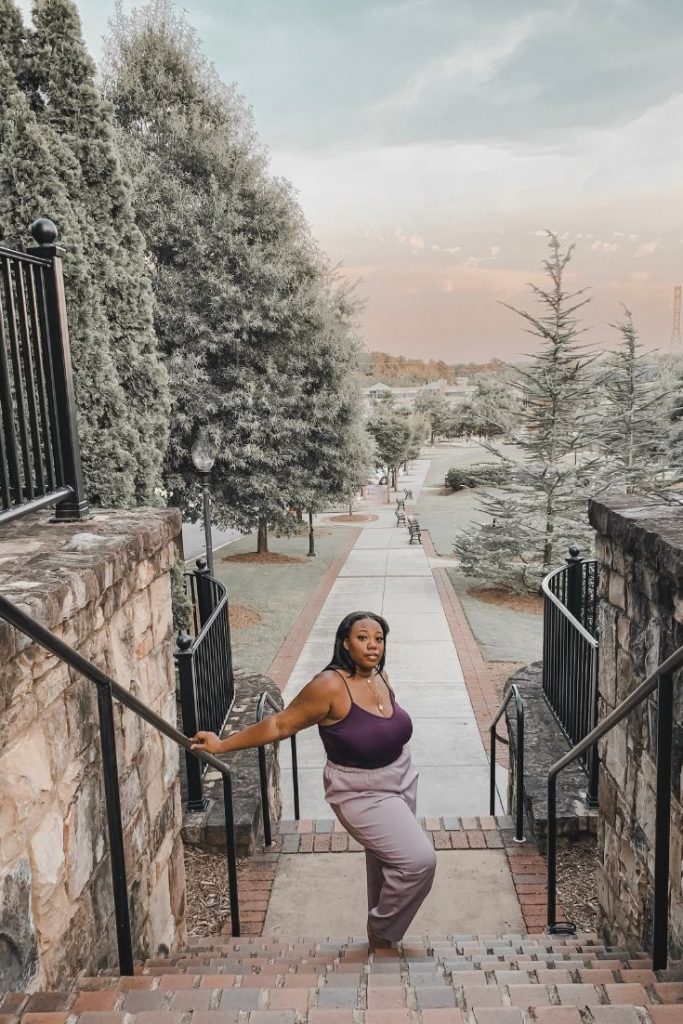 Below you can shop some of my favorite Monochrome looks for this upcoming Fall. I've provided monochromatic looks and links from all shades of colors!
REDS

ORANGES

YELLOWS

GREENS

BLUES

PURPLES

PINKS

Off Whites (AFTER Labor Day)

BROWNS

GREYS

BLACKS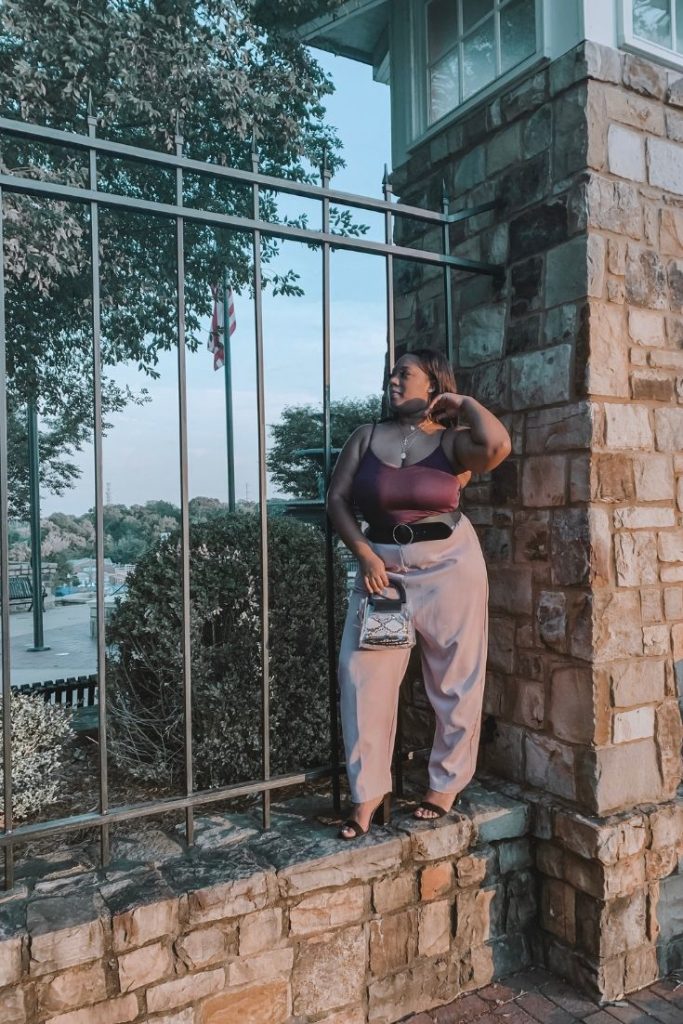 WHAT ARE YOUR PLANS FOR THE REMINDER OF THE SUMMER?
Share with me in the comment section on how you plan to spend the rest of your summer!
Thank you so much for reading and don't hesitate to like, and comment. Please make sure you subscribe to my newsletter. Let me know what you wanna see in the future on the blog!
Also don't be stranger on social media. Check me out on Facebook and Instagram.