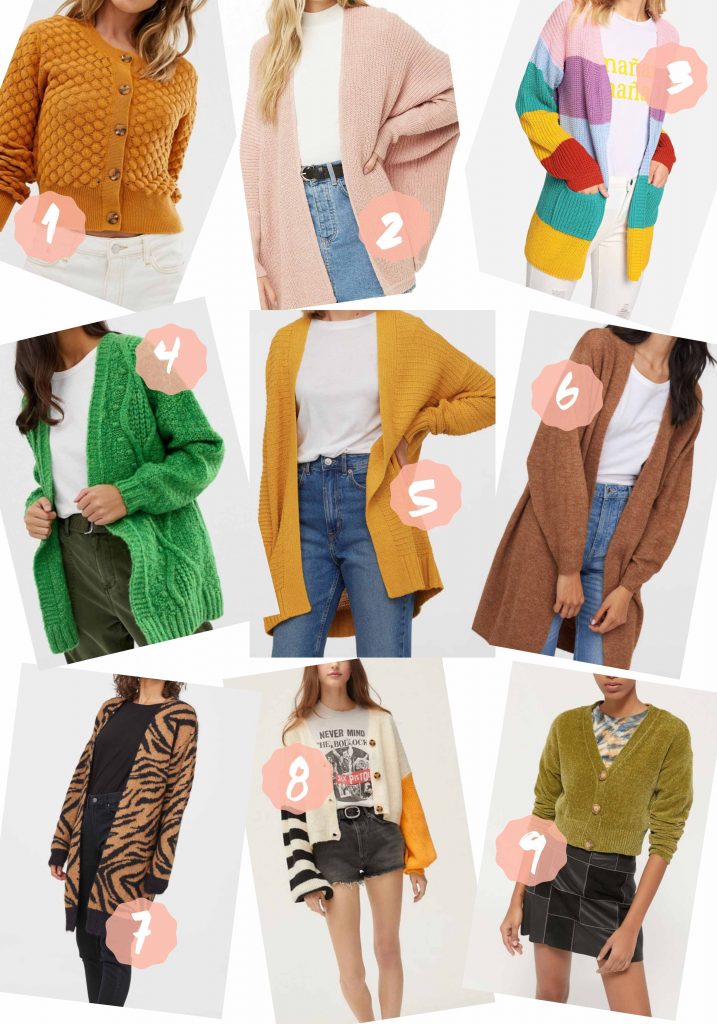 When I tell you cardigans are a must for me!! I'm so excited for fall so that I can pull all of my cardigans out. I'm starting to shop for more bright-colored cardigans and sweaters because in the past I was the girl who would go straight for the black or grey colored cardigans, but not anymore!! Color for the win!!
If I had to pick a first transition piece I run to, I'd say it's a cardigan. I'm excited to wear them with shorts, skirts, and they're easy to throw on and then take off for those random warm days in Georgia. For me, cardigans and scarfs are stapled pieces for Fall and Winter. So here is my round-up of my favorite cardigans that are currently in stores! Happy shopping!

Note: This page contains affiliate links, which means that if you buy something using one of the links below, I may earn a commission.
*Related Post: CURRENT FAVORITES: THINGS I'M LOVING THIS SUMMER!
SHOP THIS POST