If you know me, you know that I'm a lover for all things suits!! My love for suits has always been something serious. I am completely obsessed with finding new ways to style them. Suiting is huge for the Fall season and I have fallen in love with the trend for two reasons, wear-ability, and practicality. You can dress a suit up or down, and break them up and wear them SEPARATELY.
My love for suits came when I first saw actress Julia Roberts wearing that pinkish reddish short suit in the movie Pretty Woman!! I thought to myself "OMG I must have a set like that."Below I've listed my current favorite suit looks and my theory on how to style them. Oh and don't worry! I have included some of my favorite suits that I'm currently crushing over below for your shopping convenience (ya welcome) lol.
Note: This page contains affiliate links, which means that if you buy something using one of the links below, I may earn a commission.

CASUAL COOL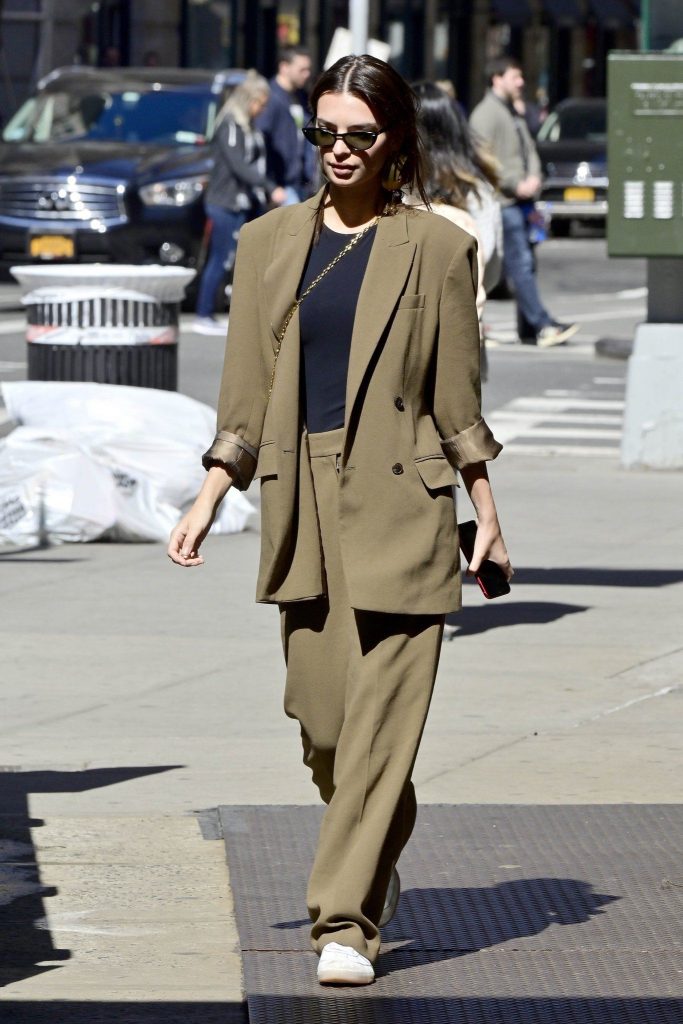 This look is all about dressing down your suit in the most casual way. Find yourself a classic pair of sneakers to pair with your suit and keep the accessories and hair simple. I would do minimal accessories and a cool pair of sunglasses and either tousled hair like the photo here or a ponytail with texture. Most importantly the key to this look is oversized, either look for an oversized fit or buy your suit a few sizes bigger for that relaxed look.
COLOR, COLOR, COLOR, COLOR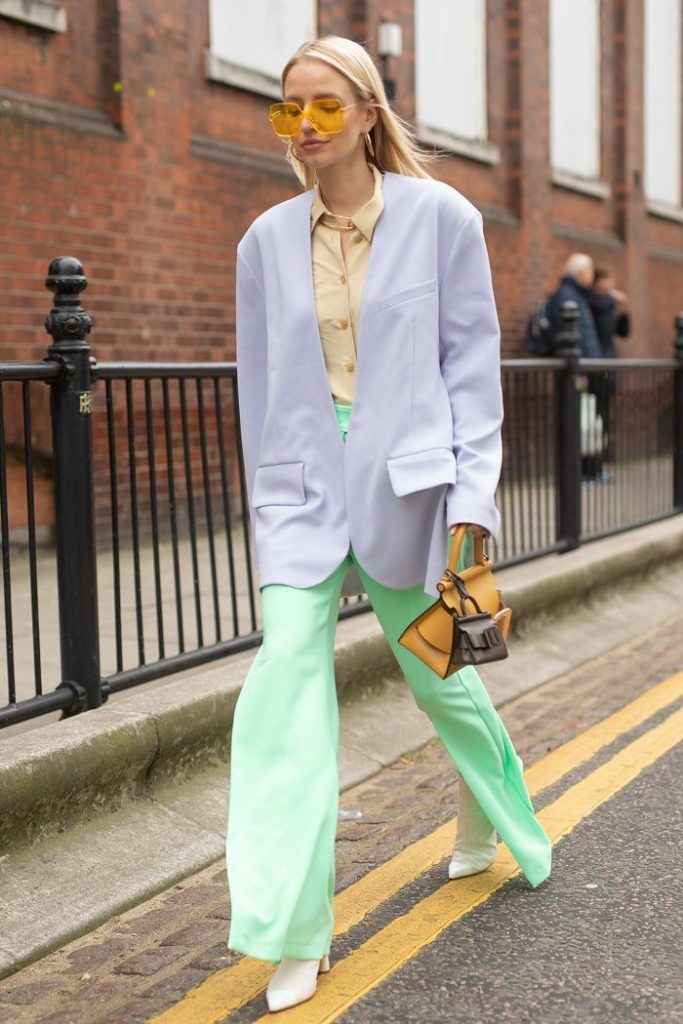 This look is all about BOLDNESS! Whether it's wearing one bold bright color or mix and matching colors is what makes this look so amazing. If you want to try this look search for colors that will stand OUT!! Colors that are head turners!! You will love and feel BOLD wearing that special color from head to toe. As far as accessories go pair your colorful suit with simple tone accessories like white or black. With this look you want the suit to stand out not the accessories!
EDGY APPEAL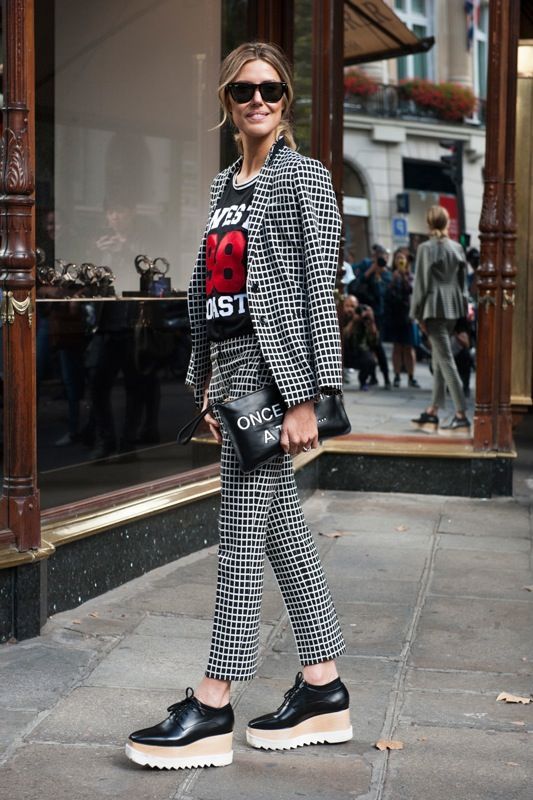 Now, this look is not for everyone but is definitely a look and I love it. Its all about the accessories here, they instantly change the feel of a basic suit. I suggest a plaid, a funky print, or basic black in order to play up the edgy appeal. Pair with boots or cut out heels and of the moment sunglasses like the ones in this photo or a cat-eye pair.
CHIC AND POLISHED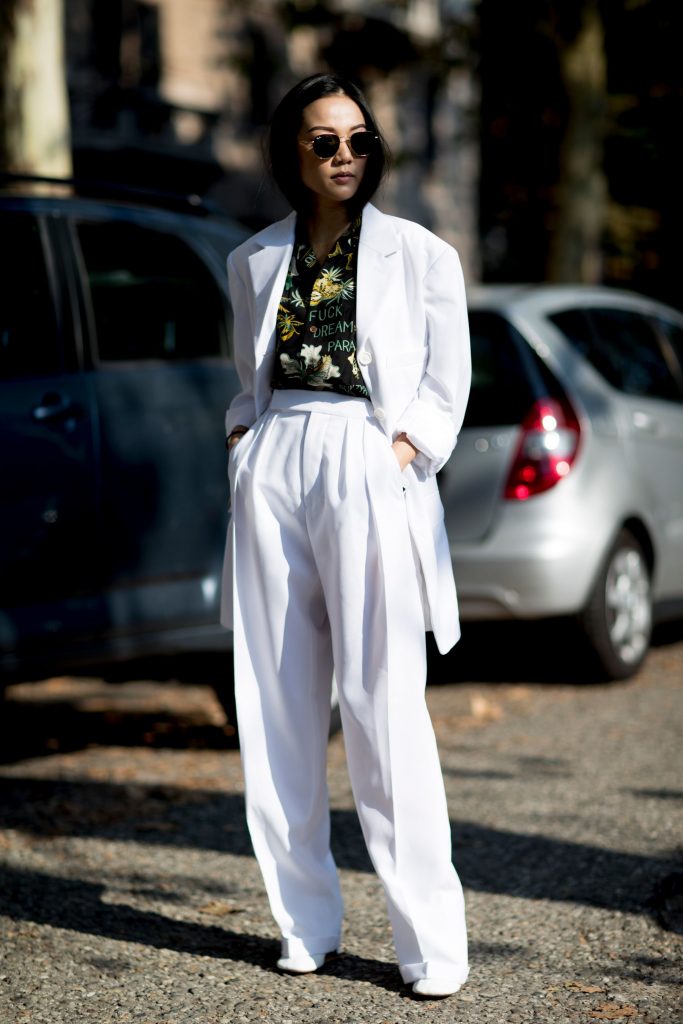 Now here is how you elevate a suit, focus on classic accessories and fabrics. Under your suit go for a silk material that moves effortlessly and is not too fussy. For accessories stick to timeless pieces like tortoiseshell sunnies or over-sized black frames ( think Jackie Kennedy) and simple jewelry statements like a classic timepiece and simple earrings. For the suit look for a classic shape and fit with structured shoulders for a put-together look, lastly pair with a barely-there sandal or pump for a streamlined look.
GLAM GODDESS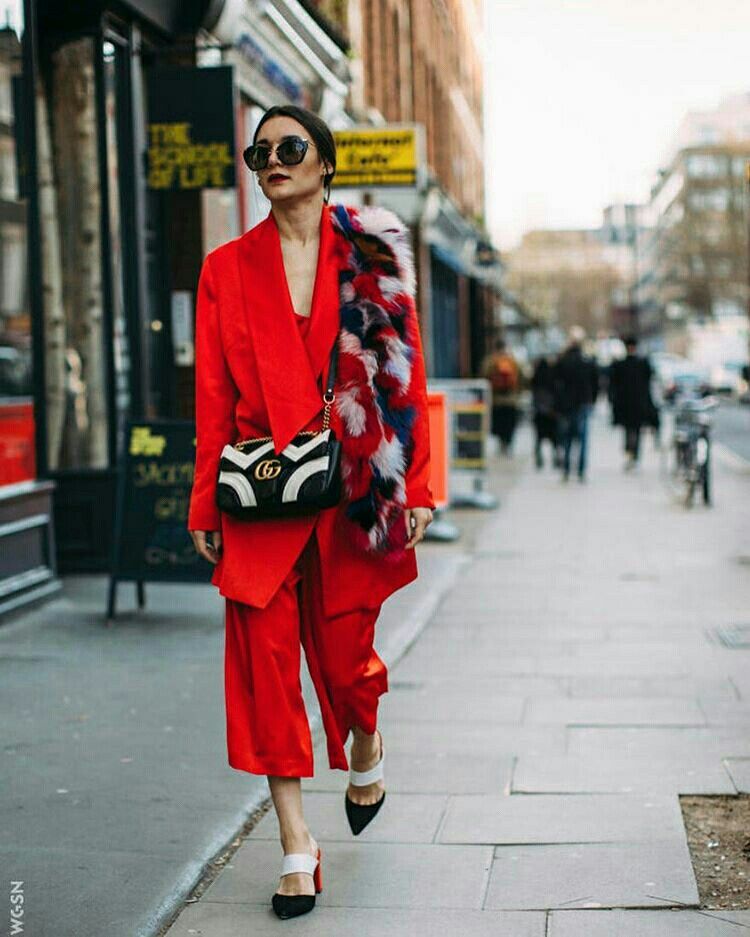 This look is all about the details, look for pearl button details, ruffle accents, etc. Play up your look with bold girl accessories, like fun scarfs, an embellished brooch, or over-sized sunnies. Lastly, don't be afraid to take it up a notch with a statement shoe and top handle bag that exudes lady-like charm. This is the perfect look for tea with the ladies or brunch on the weekend.
Related Post: In-Store Cardigans That I'm Loving For Fall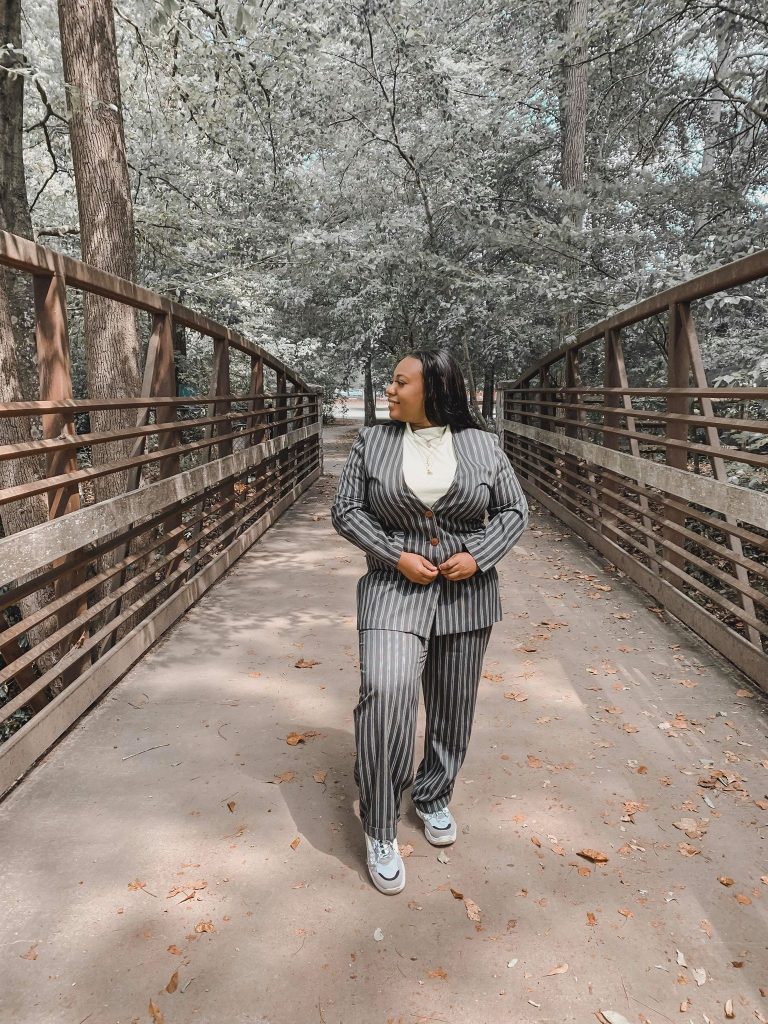 Check out the links below for some amazing goodies.
Shop Below Some Of My Current Suit Crushes

So those are my favorite looks and I have plans to style them all in the upcoming months. Please leave a comment below on your favorite suit style, thanks for stopping by