Finally letting you guys in on my morning routine and how I go about my day as a digital creator. Personally, I know it can be hard to stick to a regime but I find that staying on track and being consistent with self-care treatments and routines sets the tone for the day.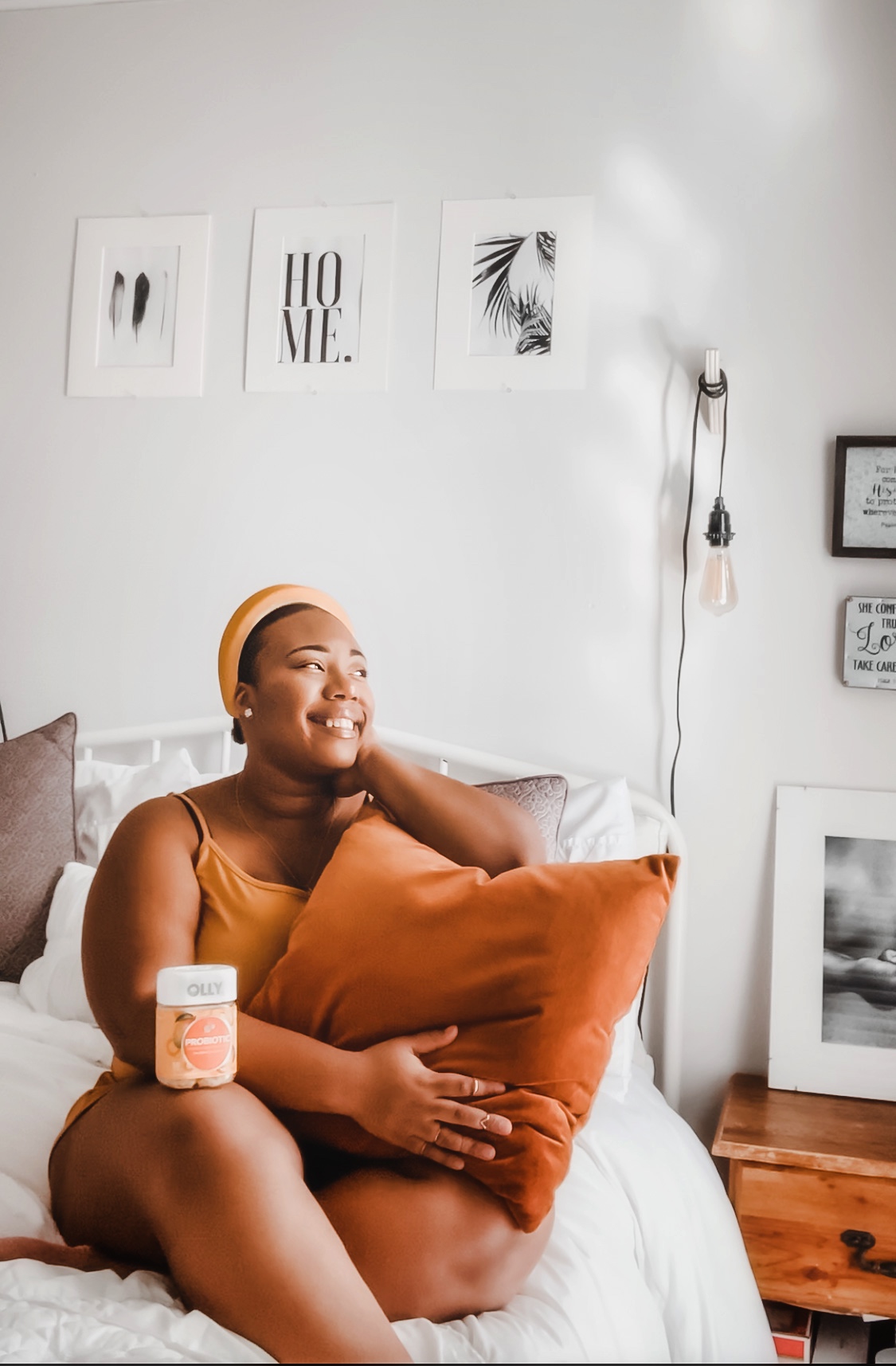 Today I am sharing with you guys my 5 essentials on how I get my day started. With these essentials, I'm sure to give 100% me each day. So that I'm able to complete tasks, and handle anything that may be thrown at me mentally, physically, or spiritually each day.
Note: This page contains affiliate links, which means that if you buy something using one of the links below, I may earn a commission.
MY ESSENTIALS
OLLY Probiotic Vitamins
OLLY Probiotic Gummies: These gummies are the newest addition to my daytime routine, I have been taking the probiotic gummies for 2 months now and I have surely seen a change in my body as a woman. I have always had trouble with my Immune & Digestive Health, even as a little girl. Though I eat all of my leafy green foods my immune system was still struggling, so much so that I had to eat extra greens to get my pipes flowing properly.
When I heard about the probiotic gummies I was interested and decided to test them out. When I tell you they will never leave my daily routine, ever! I take 2 each morning 30 minutes after I wake up. This is the perfect amount of time for me to fully wake up, wash my face, brush my teeth, shower, and get ready for the day. I love these gummies so much that I even recommend them to my aunt. She went and bought every OLLY gummy she saw.
The best part about these gummies is that they also taste wonderful! I've always hated the taste of hard pill vitamins. The residue hard pill vitamins leave on your tongue is horrible! The gummies are a breath of fresh air compared to the pill. There haven't been any noticeable side effects and it's nothing like a laxative. I'm not on the toilet all the time or anything.
I also recommend OLLY Sunny D vitamins! During these long winter months, my bones and joints can start to get stiff and cause pain, but with OLLY Sunny D my bones have started to strengthen. I take 2 of these vitamins a few hours after taking my probiotic! It's not recommended that you take Vitamin D with other vitamins at the same time. Due to the strength of Vitamin D.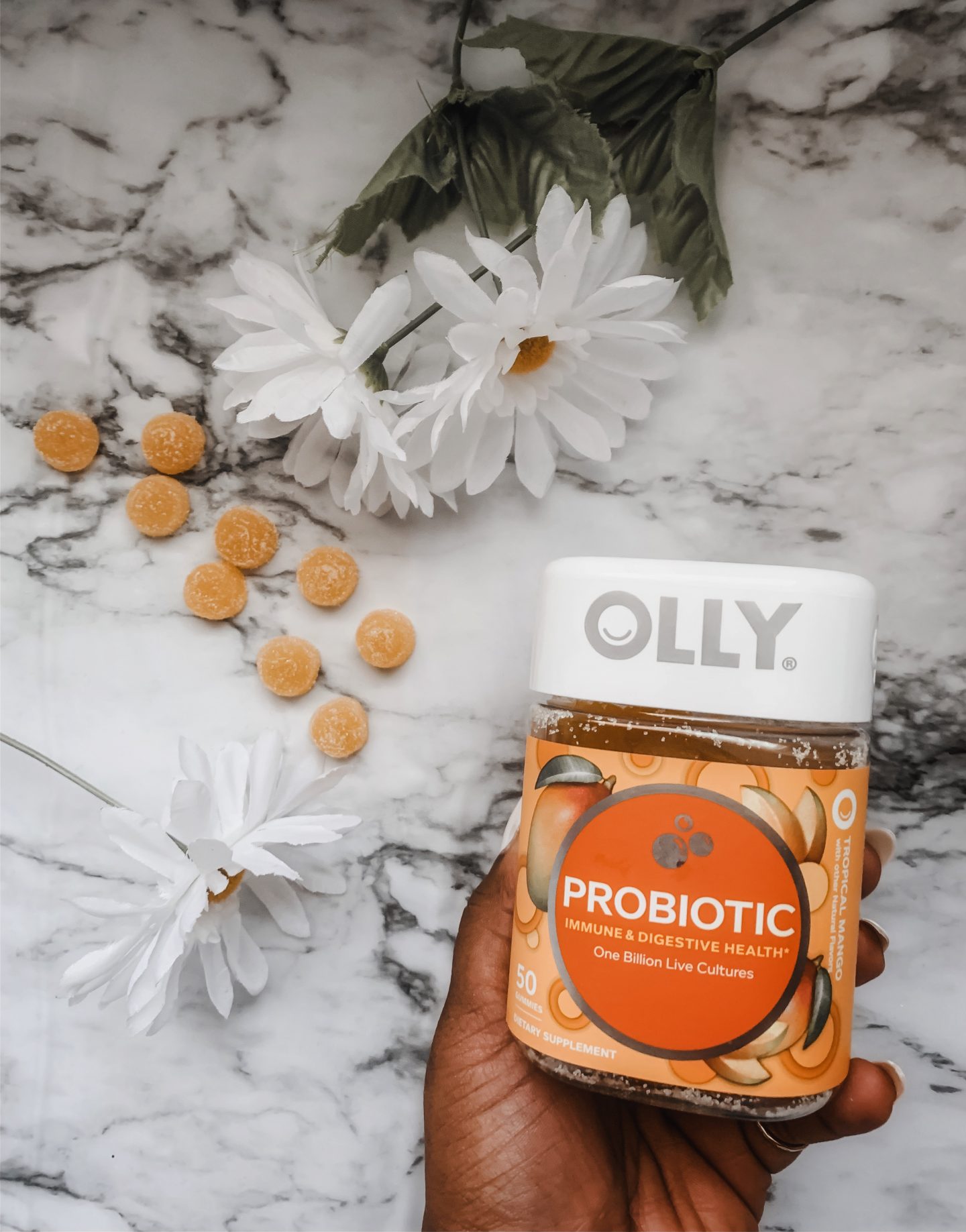 Related Post: 5 STEPS TO STAY ON TOP OF YOUR GOALS
Morning Prayer
Prayer Time: This is a super most for me! I've been told and found it to be true that "if you put God before anything such as work, or any other daily task that everything else will fall into place!" I spend a least an hour in prayer each morning. Seeking God about my day and the plans He has for me that day and or that week.
I desire to honor God with everything He has given me. Am I perfect at doing this? Absolutely Not! Are there days where I forget to engage in prayer? Yes! Depending on how rough my night was. But morning prayer is definitely an important part of my morning routine.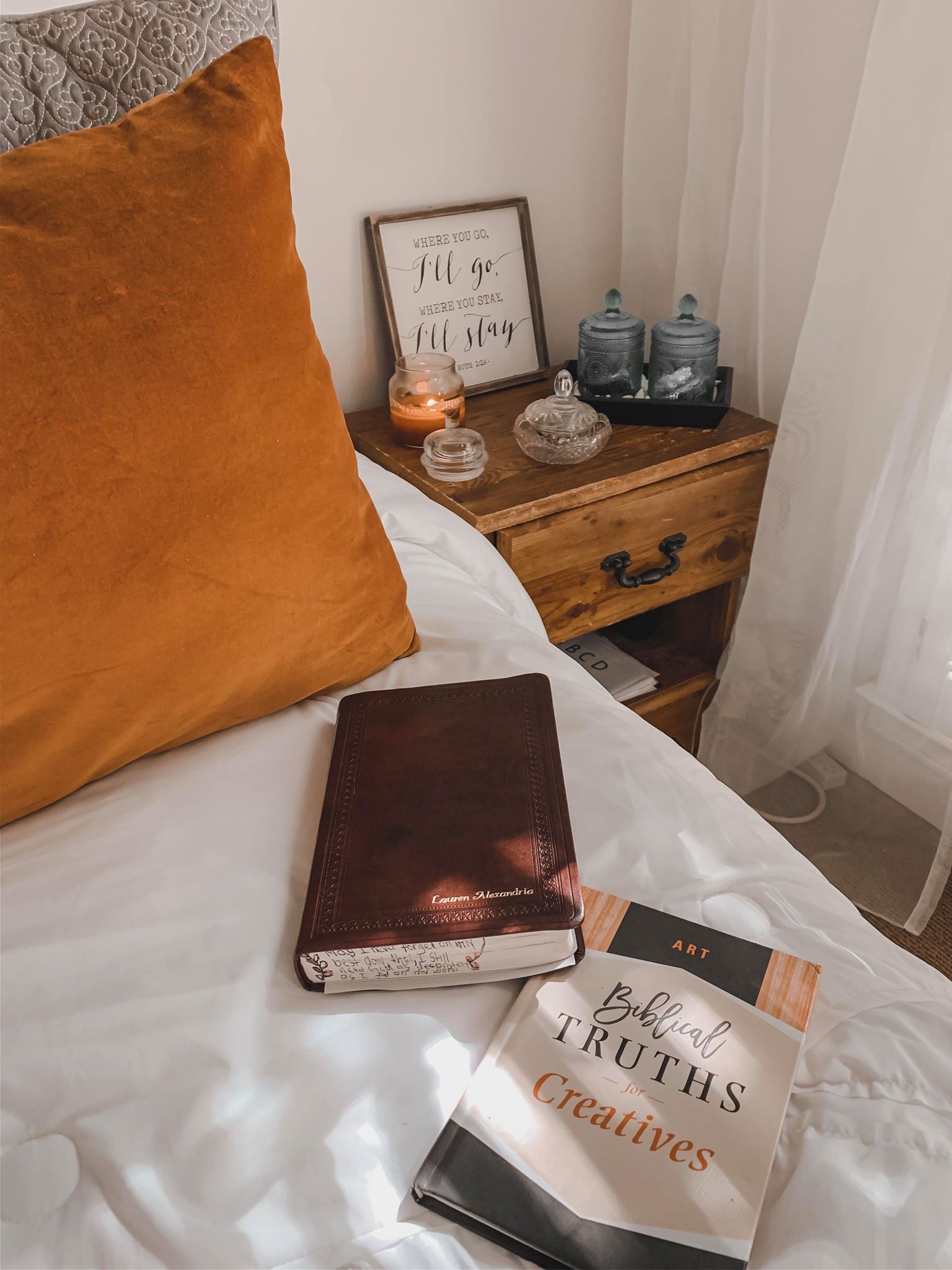 Morning Bible Verses
Listed below are a couple of my favorite morning bible verses. These particular verses help me get through the mornings when my nights are long and rough.
Galatians 5:1 "It is for freedom that Christ has set us free. Stand firm, then, and do not let yourselves be burdened again by a yoke of slavery."
Lamentations 3:22-23 "Because of the Lord's great love we are not consumed, for his compassions never fail. They are new every morning; great is your faithfulness."
Ephesians 6:11 "Put on the full armor of God, so that you can take your stand against the devil's schemes."
Philippians 4:6-7 "Do not be anxious about anything, but in every situation, by prayer and petition, with thanksgiving, present your requests to God. And the peace of God, which transcends all understanding, will guard your hearts and your minds in Christ Jesus."
Joshua 1:9 "Have I not commanded you? Be strong and courageous. Do not be afraid; do not be discouraged, for the Lord your God will be with you wherever you go."
Matthew 5:16 "In the same way, let your light shine before others, that they may see your good deeds and glorify your Father in heaven."
Stretching/Yoga
I cannot express how super important this is for your body! When your body lays in one potion overnight while sleeping can cause some minor back pains. If your body is in the wrong position overnight can also cause so body pain. And if you're sleeping on the wrong type of mattress you could wake up with mild to heavy body pains as well. So stretching and or doing yoga every morning can be an added bonus to your day! because it's nothing like going through the day in pain.
A Clean Room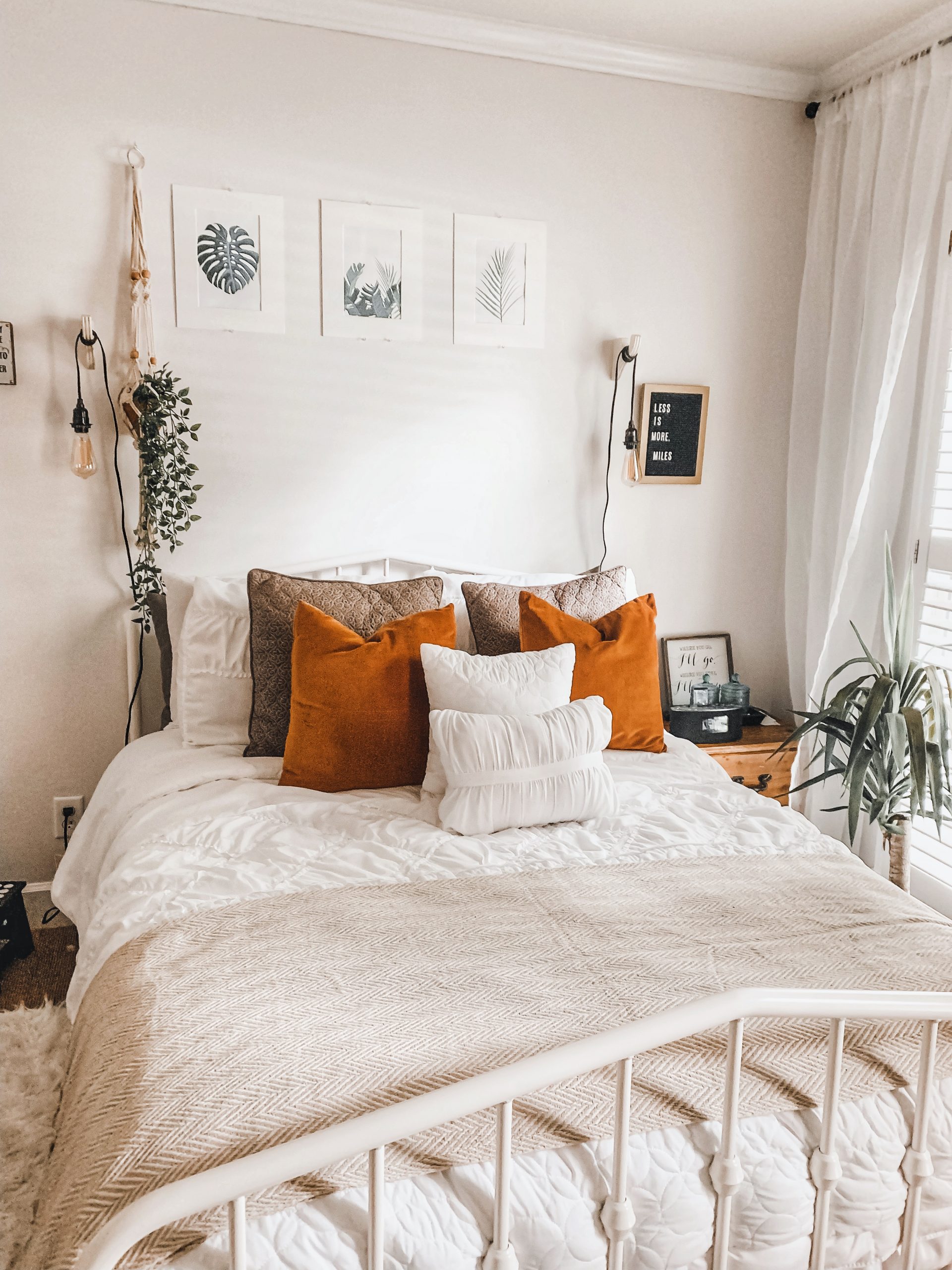 There's nothing like a clean room before getting your day started. If you're anything like me and you work from home. Having a messy room can make it very difficult to function throughout the day. In the mornings while making your bed with a fresh set of sheets, your favorite throw pillows, and blankets on display. Can be the best feeling.
I try to change and wash my bedding once a week with my pillowcases. The most important bedding routine I have is making up my bed EVERY morning. To me a made-up bed every morning shows me that you have patience! Mornings can get kind of hectic while trying to prepare for work. And if you have children, getting them ready and off to school can be hectic as well. But stopping to make up your bed shows that you value cleanliness.
Morning Dance
My favorite thing to do as soon as I wake up is to say to my Echo Dot " Alexa! Play My Morning Playlist." A morning dance can definitely get your morning juices flowing. Dancing in the morning can also be a great way to work the heart muscles first thing in the morning. Something about music brings about creativity.
I always have to listen to music while creating content. The noise from music is calming to me. My favorite artists to listen to in the mornings are artists like Beyoncé, Usher, Pharell, Whitney Houston, and Micheal Jackson. Music from each of these artists is music that can make you feel like you can conquer anything that day! As always, thanks for stopping by!