Wow! I! Lauren Alexandria! Am wearing a floral dress and I love it! If you had asked me to wear floral anything last year, better yet last month I would have flat out said "No!" As you can probably tell I am not a fan of floral pattern clothing. Well… Until now!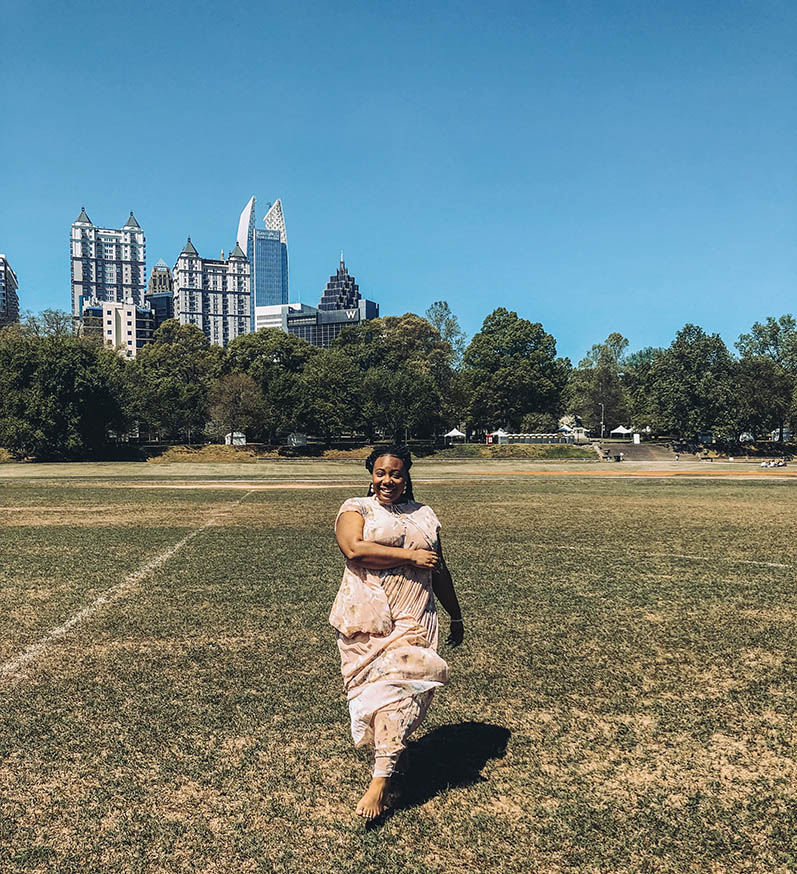 How To Style A Sundress For Spring
Floral dresses are super popular right now for spring summer 2019 fashion trends. There are multiple ways you can style that perfect sundress you have in mind. Whether it be for a classy night out with your girls or just a day in the park. Floral sundresses are perfect for many occasions. Some might say " Well Lauren do you style that perfect sundress without looking so over the top?" Don't worry ladies I got you!
For a girls night out I would pair this dress with a pair of nude heels, classy dangling earrings and finished off with a pop of color handbag.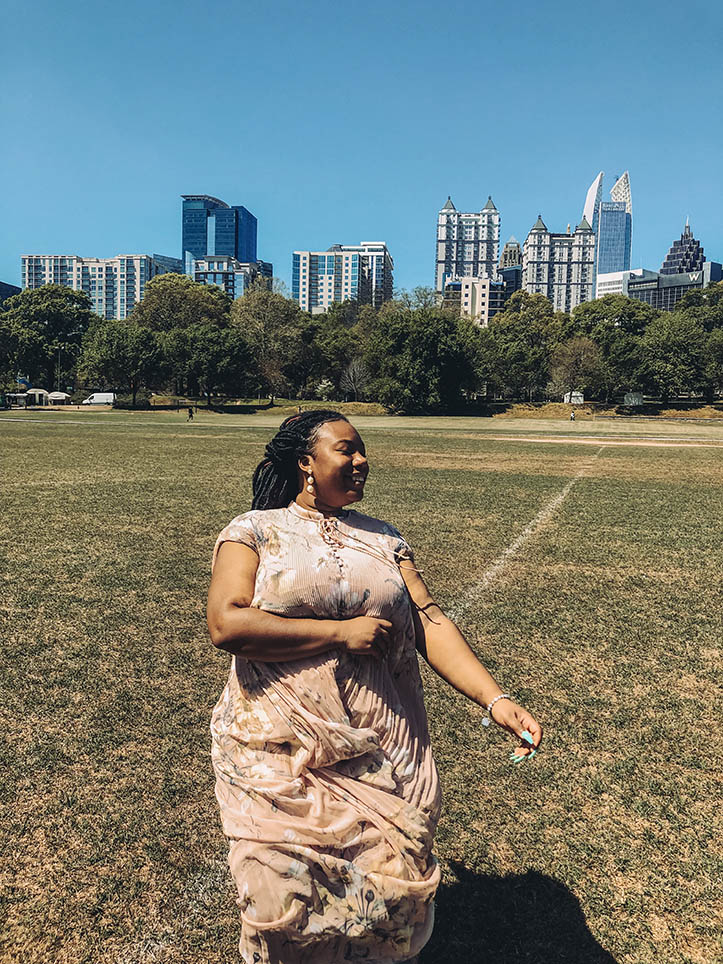 But for those of you who like to keep it casual as I do, and are looking for a more casual approach. I would wear a pair of all white sneakers like those amazing Balenciaga Traniers that are super cute and super popular right now. If you're trying to keep it simple, I would go for those classic white Keds., with a nice Bamboo Beach Handbag.
Say Yes To Floral
Gosh, I can not stand the sight of so many floral patterns on clothing items. Anything I would see floral I would think to myself "that is so tacky!" Until… last week when I came across this beautiful pink floral sundress at H&M with a great price and I just had to share it with you guys!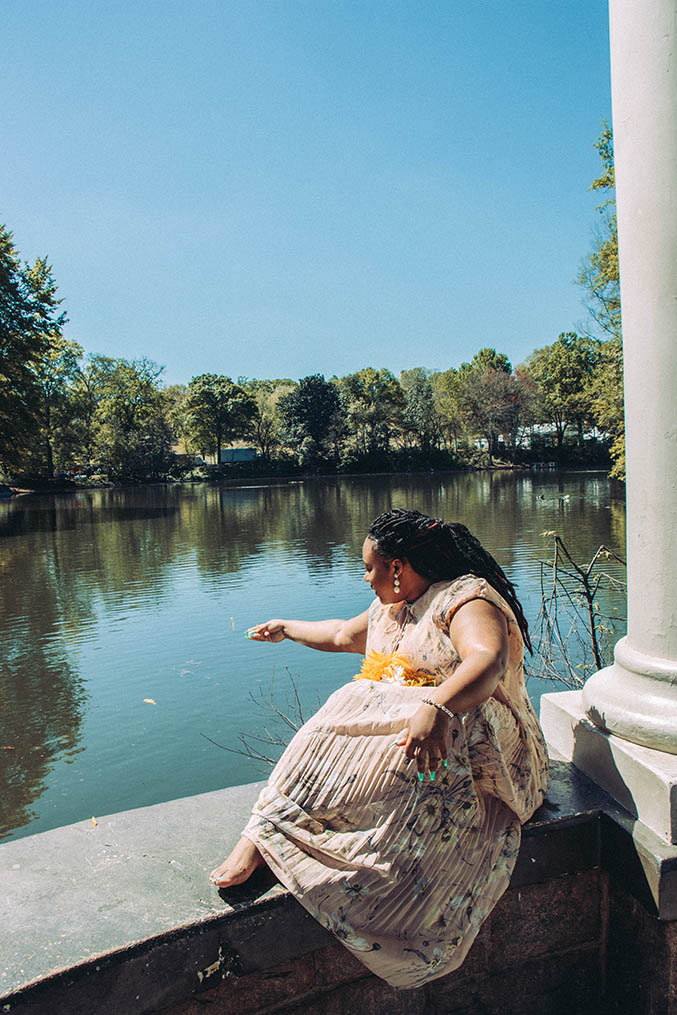 The dress is great for events like brunch, baby showers, summer or spring engagement shoots, birthday parties, you name it! I decided to wear it for a fun and relaxing day at Piedmont Park an I loved how free and springy it made me feel.
I kept it casual with some all white sneakers, but with some nude sandals, it would've been beautiful as well.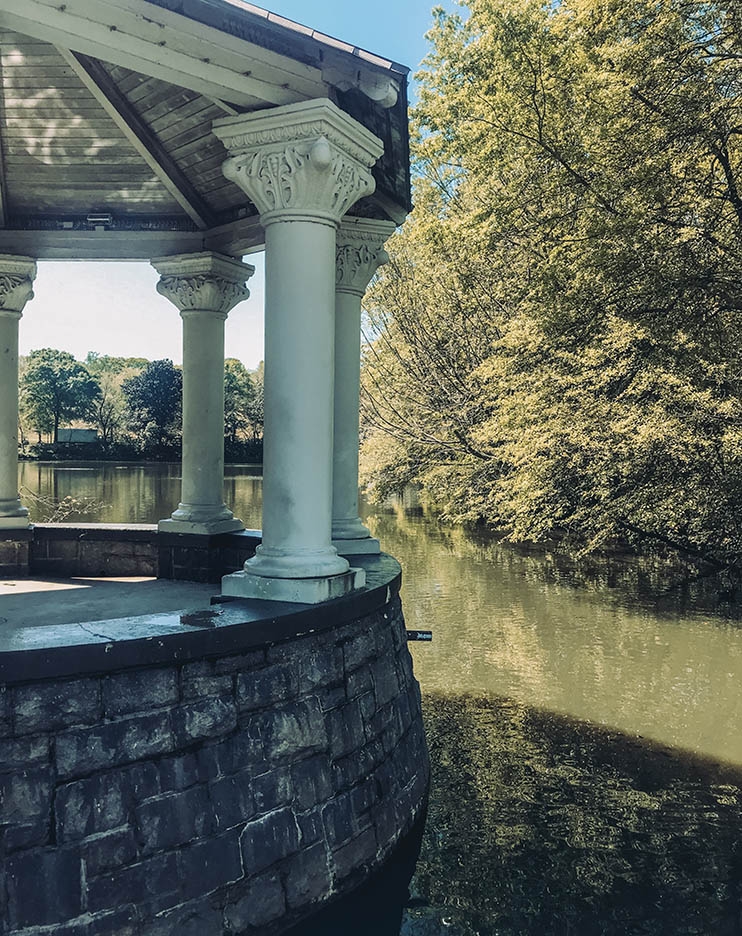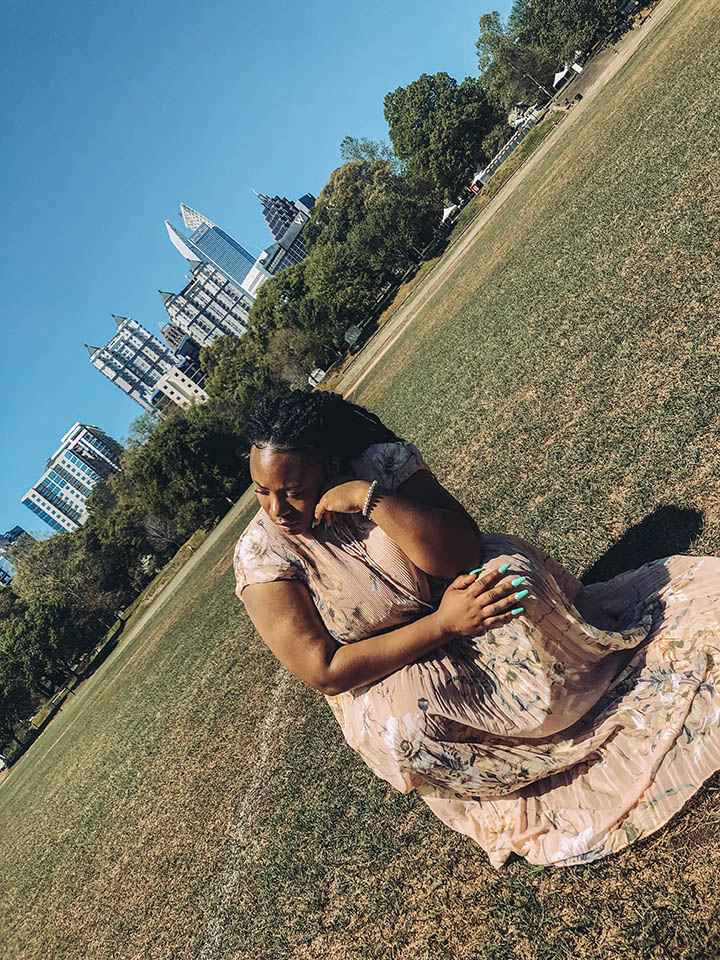 I'm currently working on new content that I can't wait to show you guys in the near future. I love being creative when it comes to styling.
I desire to provide y' all with so many different and creative looks for the upcoming seasons. It's going to be awesome!!
Related Post: 27 YEARS, WITH 27 WAYS TO STAY CREATIVE.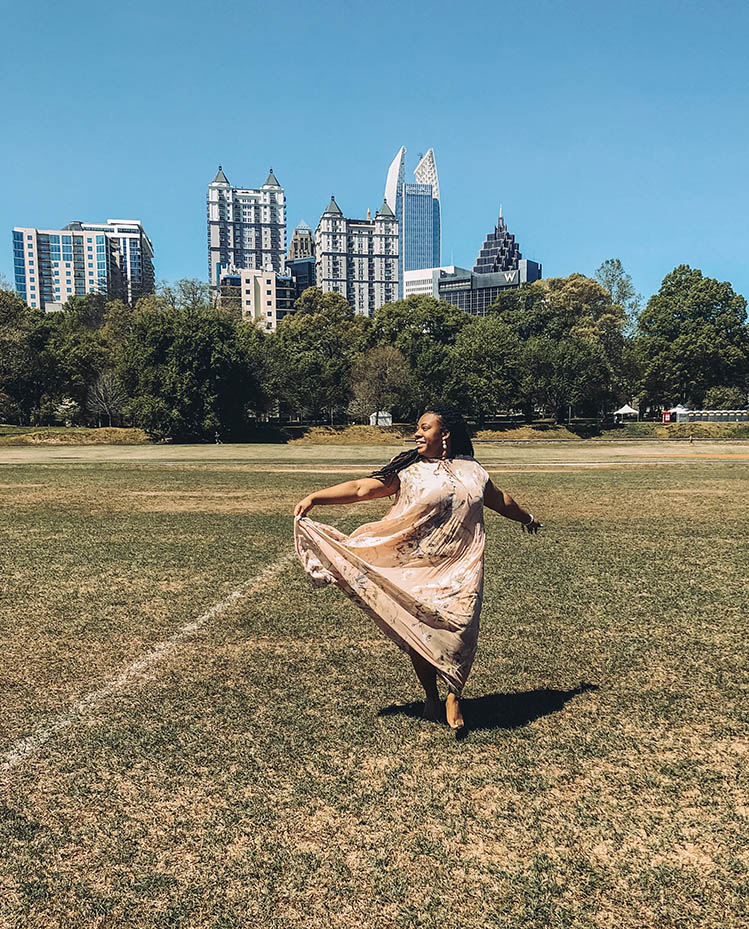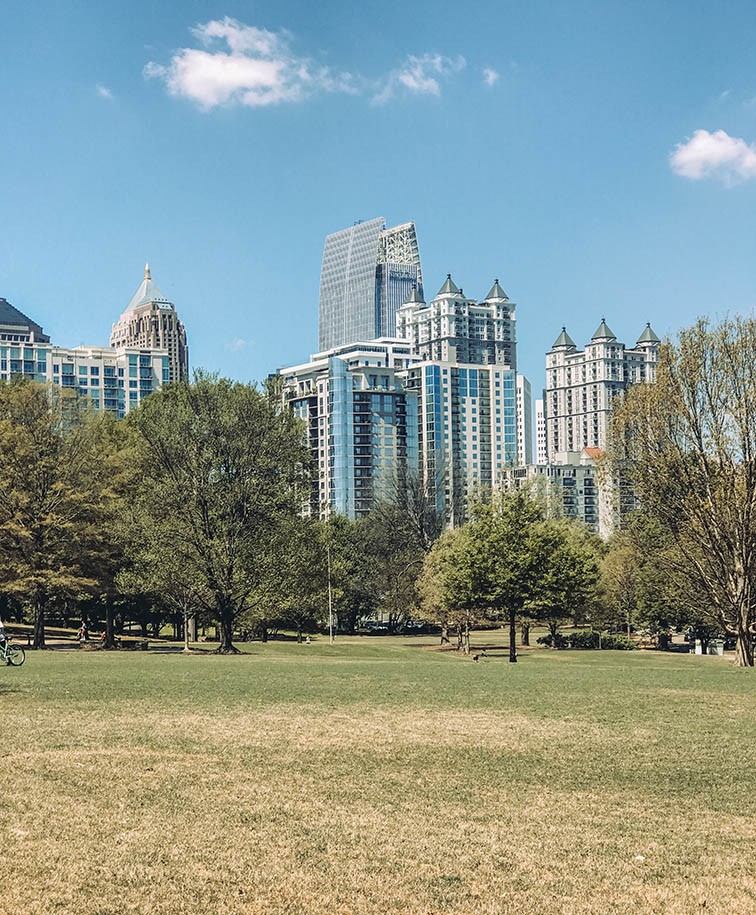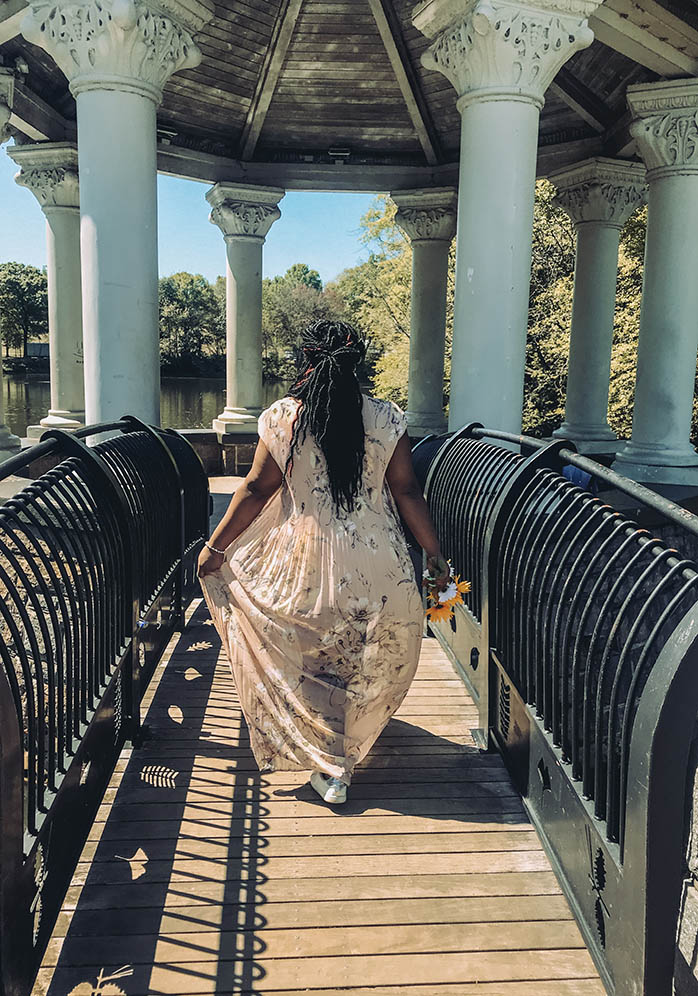 Speaking of seasons I'm getting ready for the final season of GOT. (Game of Thrones) I can't believe this is the final season!
My heart can't take it!!
My love for Kit Harrington also known as Jon Snow (the King of the North) is so real! Not seeing him dressed in that fur coat with his hair in that amazing man bun is going to hurt me something serious.
Though I was late to the GOT party I am still a super fan!! What are some major or minor things you're going to miss about Game of Thrones?
Shop My Look Below