It's Wedding Season Again, and I tend to get this question a lot regarding, "How To Dress For A Late Summer Wedding!" There's a lot to cover so I'm breaking this up with the basic rules to follow when trying to figure out what to wear, and what are some no-no's based on feedback I've gotten from brides and brides-to-be, and my go-to places to look for dresses at different price points!
Note: This page contains affiliate links, which means that if you buy something using one of the links below, I may earn a commission.
RULES:
Here are some basic rules to keep in mind when you're getting ready to attend someone's special day. It's important to keep these in mind because I'm sure you would want someone to be considerate of these on your special day.
1. Don't wear white or anything close to white. This goes for cream, beige, silver, etc. (Unless it's an all-white wedding, then you should definitely follow the dress-code.) This is super tacky and could take the shine off the bride.
2. Don't try to outshine the bride. Reread the last sentence of #1! If you think your outfit is a little over the top. Then it probably is, and it's best to tone your attire down a bit. Remember it's the couple day! NOT yours!!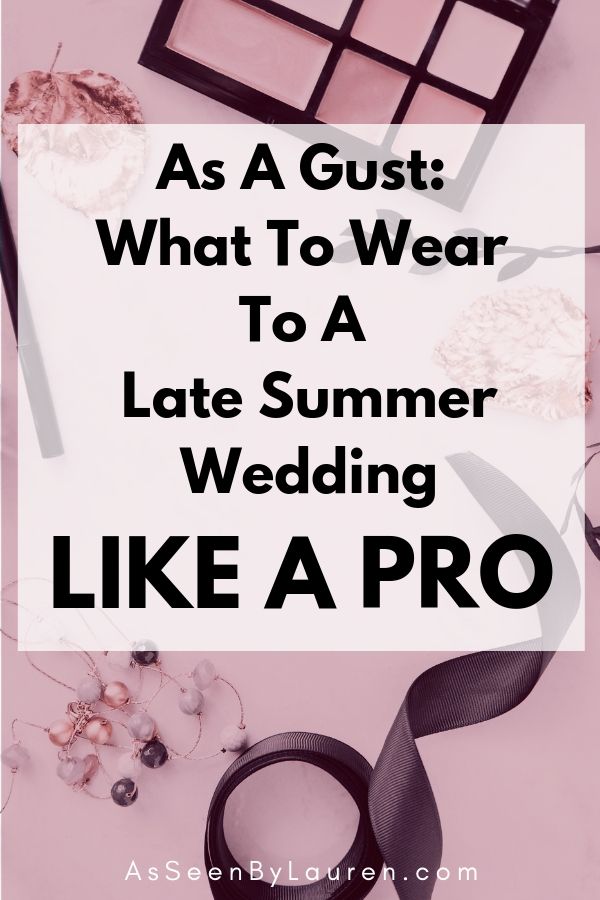 3. Do not wear any club attire. It is plain wrong to attend someone wedding dressed in super tight and short clothing! Also, don't wear anything too revealing. This is a major No! No! This is something that has been mentioned to me by other brides who didn't like this on their special day. Remember, to always be respectful of the couple, the family, and also the venue. For example, if the ceremony is inside a church, it's good to bring along a shawl or a jacket to wear if you have a dress with a low neckline or with the back exposed.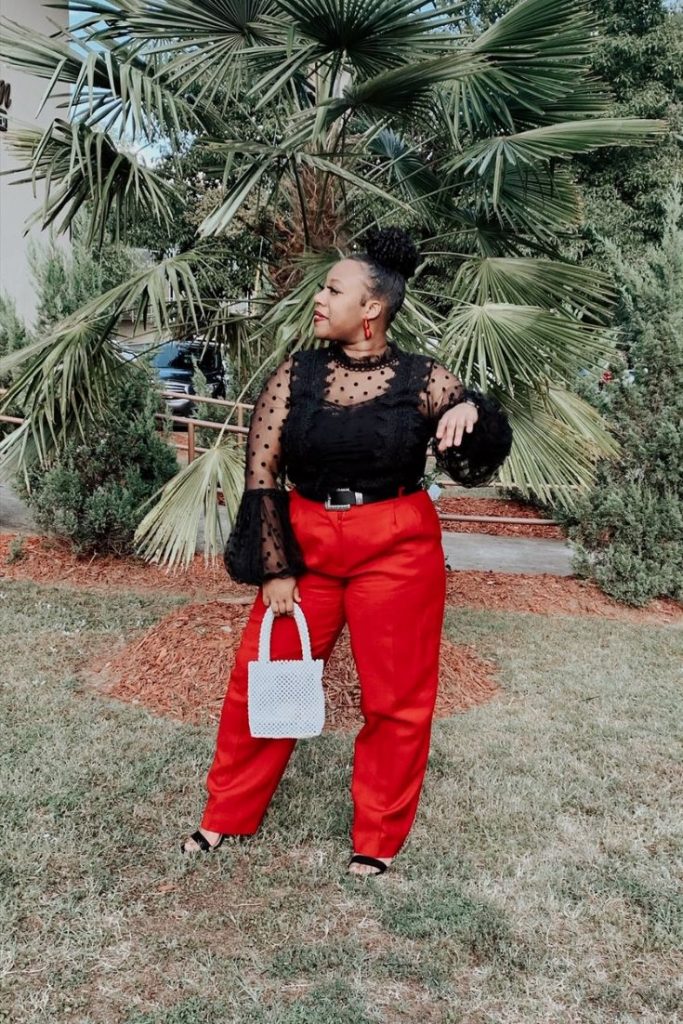 4. Others say not to wear black to a wedding, but I definitely think that this is okay as long as what you're wearing doesn't look like you're dressed to attend a funeral. If you've matched it with some color vibrant color then that good as well.
*Side Note: If you're the bride and just don't want anyone to wear black, it might be best to mention this prior to your special day.
5. Please keep the dress code in mind. Be respectful to what the couple has requested for their wedding attire whether or not it says casual, semi-formal, formal, black-tie, etc.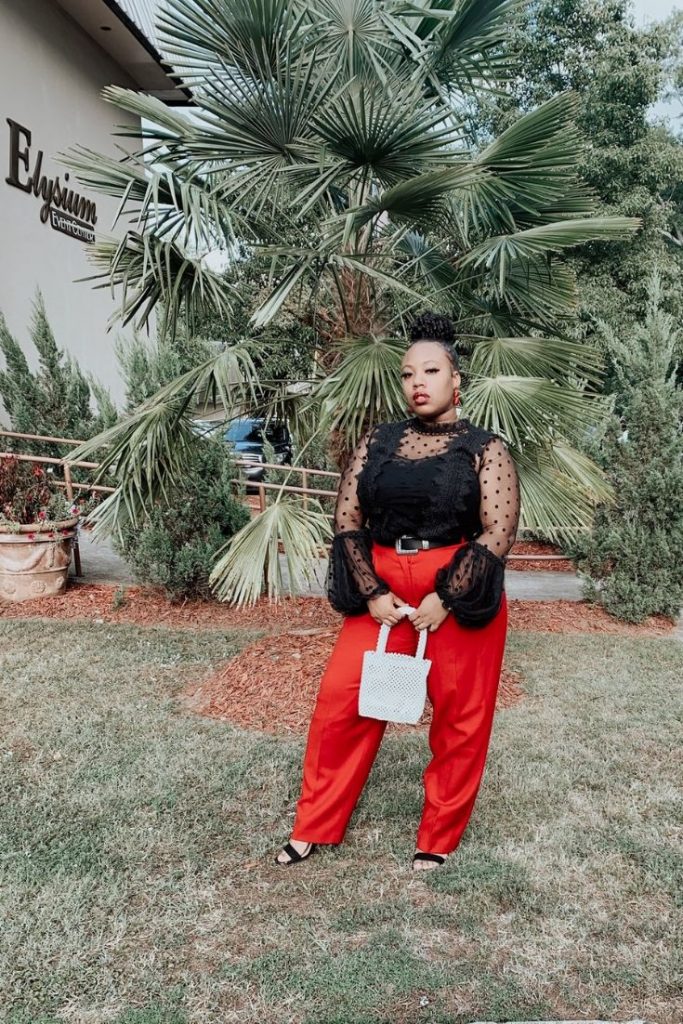 You Might Also Like: THINGS I'M LOVING THIS SUMMER!
WHERE I LIKE TO SHOP
If you're someone who doesn't need help figuring out something to wear to the wedding, you must know what style you're looking for, I'm linking a few of my go-to's for dresses! I've listed some budget-friendly options as well as pricier options, but if you're going for a formal designer, then I definitely recommend Rent the Runway! When shopping for dresses, try to go for a style that you definitely love, something that you'll be comfortable in, something that you can wear on another occasion, especially if it's a bit pricier. Most department stores like Dillards, also have "Wedding Guest" sections as well to make shopping a lot easier!
Dillards| Macy's | ASOS | LULUS | Neiman Marcus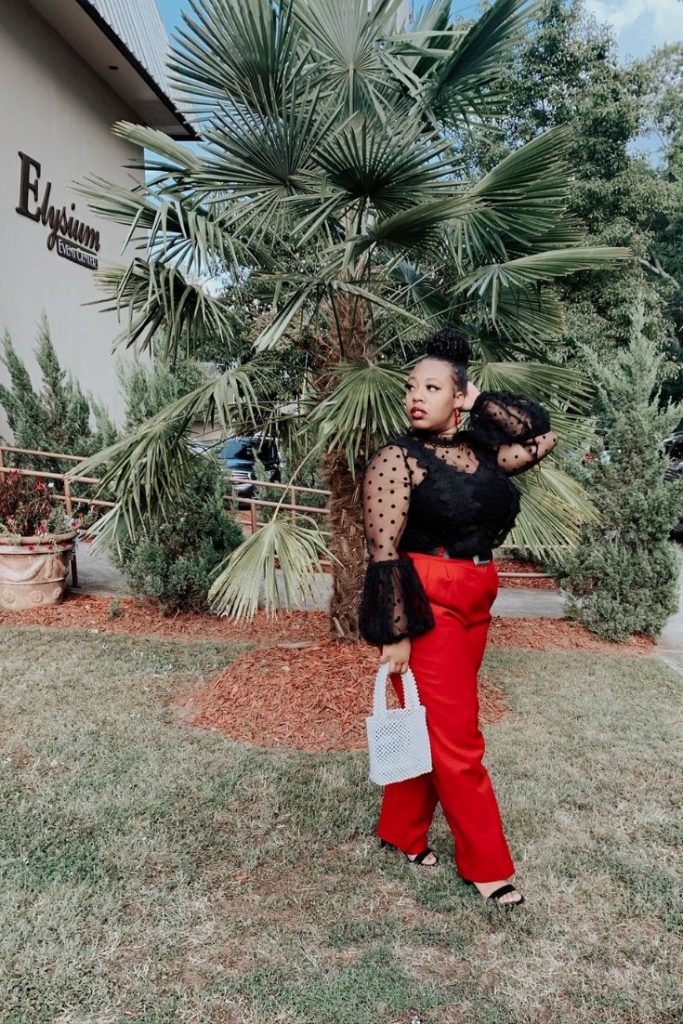 STEP 1: WHAT'S THE DRESS CODE?
Most wedding invitations will indicate what type of attire the wedding is. Most, if not all of the weddings I have had the honor to attended have been semi-formal or formal, and I have always opted to wear mid-length skirts with a nice blouse with dramatic sleeves. Another thing to keep in mind is that you also don't have to just stick to dresses! Skirts, jumpsuits and suit sets are great options as well.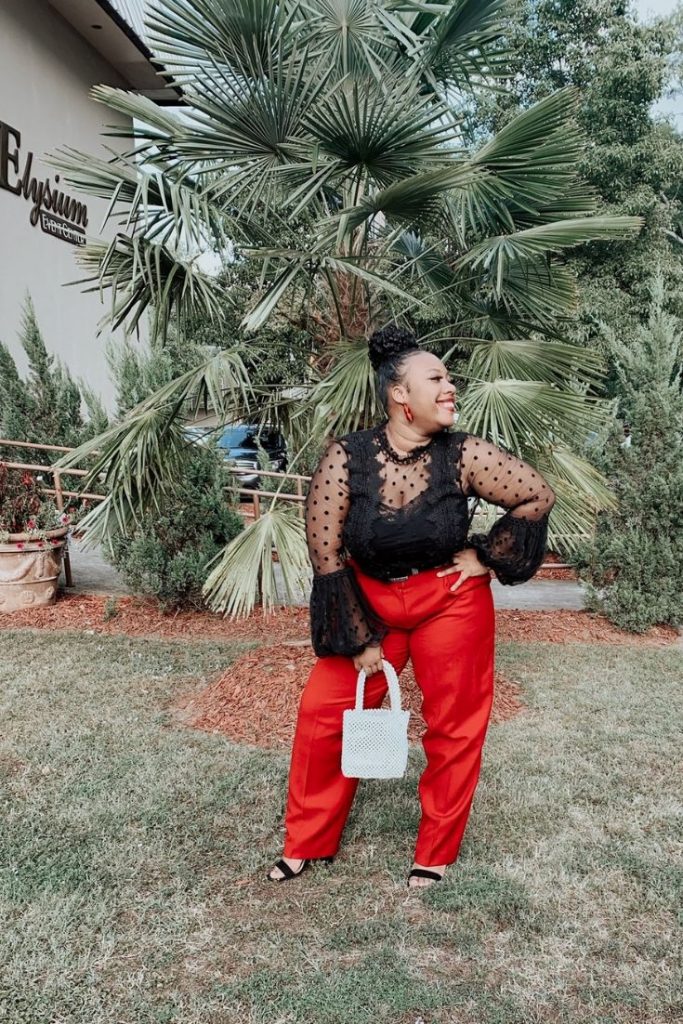 CASUAL
For weddings the requested their guest to wear casual attire, think of a nice easy going dress. Maybe tea-length, floral, pleat etc. This would probably be perfect for an intimate garden wedding, something during the day, etc.

SEMI-FORMAL/COCKTAIL
A little bit dressier than your casual floral dress. Could be a midi length dress, colors can also differentiate whether something is considered casual or cocktail. You can also throw on a blazer to style something up a bit more.

BLACK TIE OPTIONAL/FORMAL
Formal dress is my favorite!! It's probably the attire I mostly dress for, long and flowy, but the best part of a long dress is that I can get away with wearing a low heel. One of the biggest things for me is to be comfortable shoe-wise. Defiantly at an event that could go long. For any seriously formal occasions, I highly suggest going with Rent the Runway. They have a ton of amazing designer options so that you can look like a million bucks for the occasion.
Of course, you can also find some great formal dresses to purchase too. My suggestion is to try and stay under $130, if you're splurging, make sure it's a dress you can see yourself wearing over and over again. (Flashback to my Prom dress that was over $500 and I never wore again. Big Mistake.)

ACCESSORIES
When it comes to accessories for the wedding, you need to make sure you can fit what you need to in your purse, if you need a shawl to cover up for the wedding ceremony, etc., and what shoes are you trying to wear? For me, comfort has always been key. I like my lower heels and block-heeled sandals for weddings.
A week ago, I had the honor of being a bridesmaid in one of my closest friends weddings. I purchased a pair of Rose Gold ASOS heels, and when I tell you these shoes were gorgeous!! But as soon as I walked down the aisle I wanted to cut my feet off halfway through, maybe even sooner. When you're wearing a floor-length gown, you can even get away with flats.
I personally love being able to save a bit when it comes to dresses, and then splurge on shoes or a handbag that can be paired many more times for other special occasions!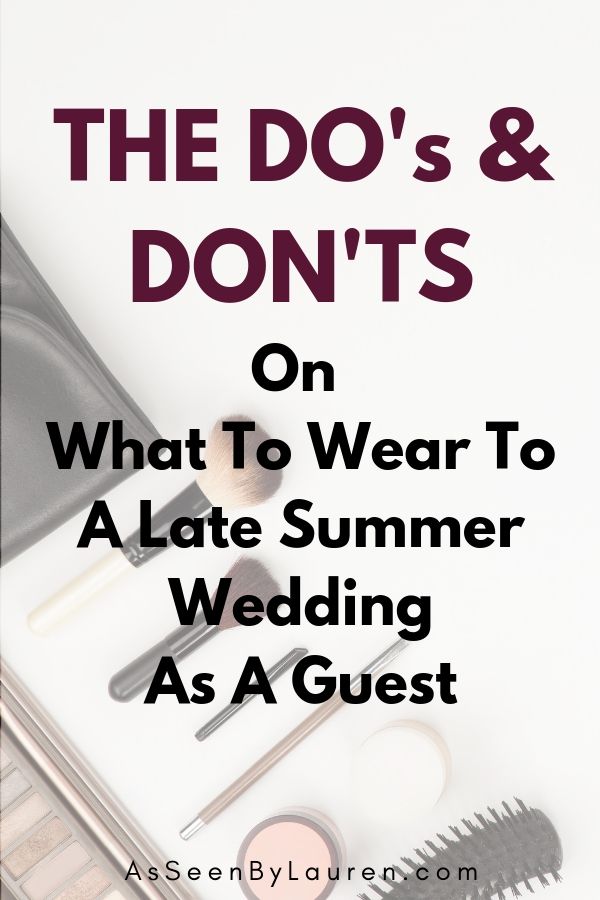 Hope you guys found this post informative! I also highly recommend searching on Pinterest for wedding-guest outfit ideas too. From there, you can narrow down styles you're attracted to and then once you know what look you're going for, it's easier to shop for similar styles at whatever price point works best for you! Weddings can get expensive so be sure to stick with what you're comfortable spending!