Finding winter boots if you have wide calves can be an absolute nightmare. And it get's worse if you actually want stylish winter boots.
Ladies! I'm currently in this crazy boot phase!! As soon as I walk into a clothing store or boutique I head straight towards the boot section!
AND I WANT STYLISH BOOTS…
Boots add such an edgy feel to any look whether it's luxury or super casual. The perfect boot can be perfect for all seasons. So I gathered up some of the best winter boots that are currently in style.
Note: This page contains affiliate links, which means that if you buy something using one of the links below, I may earn a commission.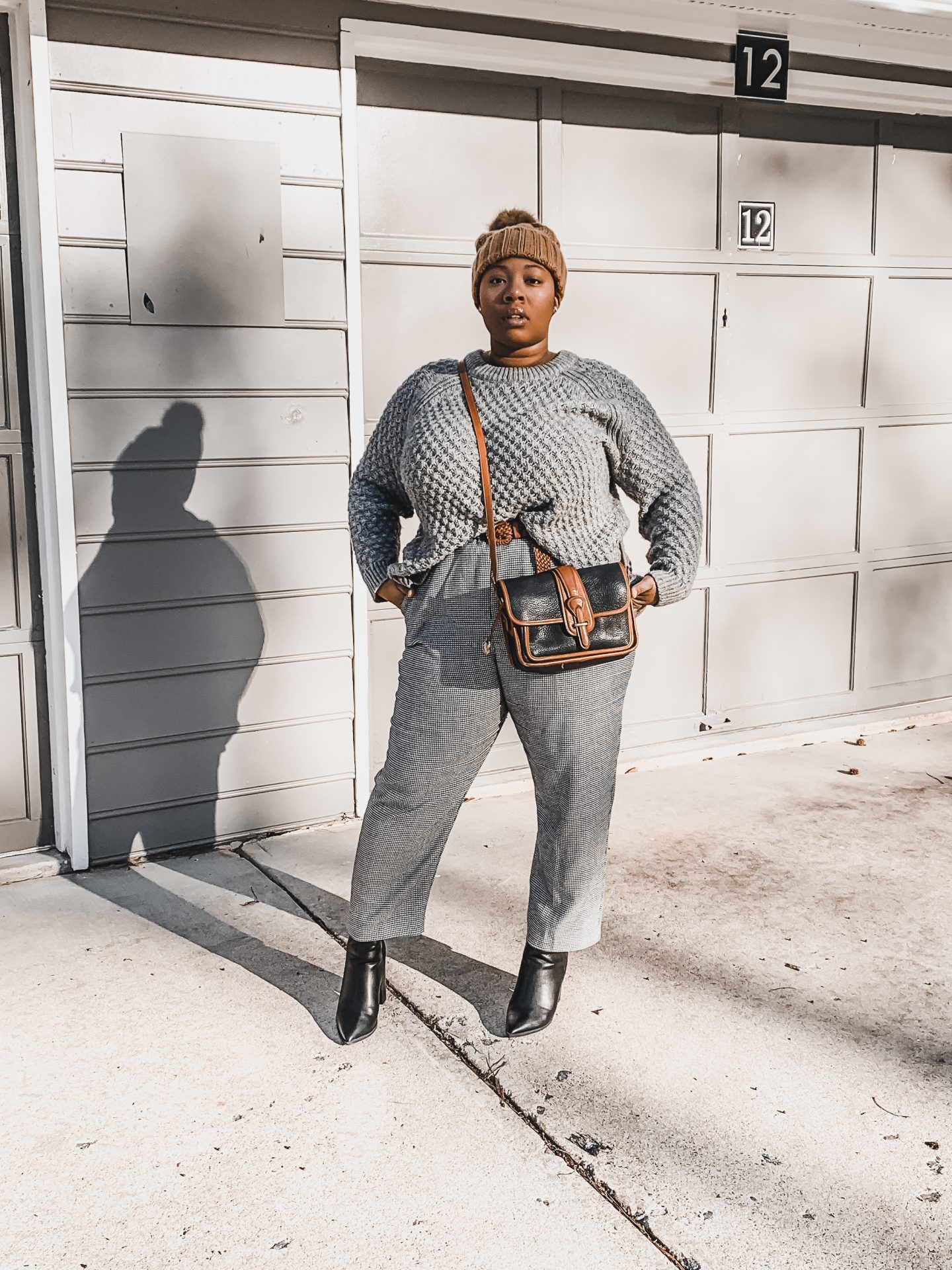 Winter Boots for Wide Calves
For my ladies that have wide feet or wide calves, all of these boots come in wide and or wide calf. I truly know how hard it can be to find a wide calf boot that fits and feel good!
Dr. Martens
DR. MARTENS!! For some reason, these boots won't go out of style!!! Dr. Martens is reaching new levels in 2020! And not just the CLASSIC black Luana's, but the white Luana's are starting to take shine!!
As a stylist, I would definitely pair Dr. Martens with a nice pair of plaid ankle pants with a graphic Tee, or some black acid wash mom jeans and a leather jacket. If you're looking to go the skirt or dress route, try styling your Docs with a nice animal print piece for a more edgy look.

Square Toe Ankle Boots
Square is In! Point is OUT! This new hot trend is taking over the fashion industry! SO GET ON BOARD!
Ladies pair your square toe boots with some nice rip blue jeans for a more casual look, or some straight leg trousers for a more chic look.

Cap Toe Boots
Certainly not a new trend, but this boot stye is definitely stepping its game up in 2020!
I would also pair these boots with some nice straight leg jeans and graphic tee

Combat Boots
Ahhh the COMBAT!! YES, SIR! MA'AM SIR!
Not a girly girl? or don't want to be for the day? The Combat boot is the perfect boot for a tough girl/tomboy look! Pair your combats with a nice oversized pantsuit set, or with nice tight fit leather pants.
But some of you may say "But what if I am a girly girl?" Don't worry! You can pair your combat boots with a nice satin, leather or plaid skirt!

White Boots
The white boot trend is my favorite right now! Growing up, all I heard was "Don't wear white boots they look cheap!" WELL NOT ANYMORE! White boots are kicking butts in fashion sales. Plus they're super hard to find in stores because of their high sales
And Yes! We're wearing them after Labor Day! Grow Up! Plus they match with ANYTHING!!!

Over The Knee Boots
OTK(Over The Knee) is having an uprising in 2020!! These gorgeous dramatic leg warmers will definitely make you feel like the Pretty Woman that you are!!
Wear your really high boots with a nice sweater dress with or without tights paired with a nice long winter coat!!!
Related Post: Carmel Colored Coats: Must-Haves For Your Fall and Winter Looks

Funky Colored Boots
Want to add some or more pop of color to your wardrobe? Well bright, funky colored boots are my diagnosis!
Pair your Red boots with a nice green or grey outfit and vice versa
Wanting to be more exciting with your outfit? Pair your Orange boots with a Blue, Green or Purple outfit and vice vera
Interested in Yellow boots? Pair them with a Purple or very Hot Pink outfit!
Green boots would look great with a chic Orange monochrome look.
And pair your Pink boots with a nice white or Pastel Green or Purple outfit!

Animal Textured Boots
and lastly Animal print!! This style started to take shine in the late months of 2019 and are rolling over into the new year, and we're obviously loving it!
Ladies if you're going to go print in the shoes, go solid in the clothing!

So that's the round-up of winter boots that are most stylish in 2020 with brief styling tips. I have been shopping for wide calf boots for as long as I can remember. So ladies if you have questions please don't hesitate to contact me!